Rihanna's "We Found Love" became her 11th single to reach No. 1 on the Billboard Hot 100 this month, and she's already racked up 20 top 10 pop hits in less time than any other musician. Slate's Joshua Weiner is a little perplexed by the singer's success, which he admits is "unstoppable" but also calls "improbable."
He has a list of criticisms, including that her songs tend to follow trends set by other artists, that she often "isn't quite up to the material" and that she's "incapable not only of the ferocity and lusciousness of a Mary J. Bilge or a Beyoncé, but also of the icy gravitas of an Aaliyah or a Ciara." Weiner muses about whether another artist could have done "Umbrella" better.
So why is she so popular? Even his explanation for her success is largely insulting, weighing heavily on her "blankness" and the low standards to which he says she's held.
From Slate:
Part of it is a matter of sheer volume; she has released an album every year since 2005, except for 2008, and her label devotes tremendous resources to her success: 2010's Loud was the result of a multiweek, multistudio songwriting "camp," in which A-list producers and lyricists were teamed up and paid to bang out potential hit after potential hit, with Rihanna holding right of first refusal over the output. This right would be worthless, of course, if she didn't have a great ear for songs, and she does. Moreover, there is suppleness to Rihanna's blankness that allows her to ride shifting commercial tides with more ease and flexibility than a Beyoncé, whose aesthetic choices are held to higher standards of plausibility.
G/O Media may get a commission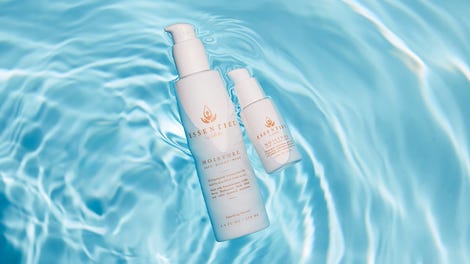 20% off
Essentiel by Adele
Does this theory undervalue Rihanna's talent and likability, or does the piece shed light on a formula for "improbable" — and maybe even undeserved — popularity?
Read more at Slate.
In other news: Report Calls Out Talk-Radio Hate Speech.