To be black and excellent.
But excellent not just in the way they conduct their business. To be black and excellent in their lives, in their careers, in their community.
Every year since 2009, The Root has defined black excellence with a list of 100 honorees ages 25 to 45, who, while succeeding across multiple platforms—the sciences, the arts, activism, writing, sports, business, entertainment—go beyond headlines or statistics. These are people who make the difference, having an impact on other lives through their work. And these are not just the famous or wealthy, but the many who often go unrecognized, fighting for equality and racial justice in a year defined by the pertinence of black life.
This was the year that brought together activists and artists, polymaths and politicians, many bound by three words: "Black Lives Matter." It was those three words that caused The Root to give some of the highest substance scores this year—three 9.7s out of 10—in the six-year history of the list.
Poring over hundreds of names and submissions, we took a look back at the past 12 months of those both at the forefront and behind the scenes and crafted a list of the year's most influential African Americans. This year we are proud to present you with that list: The Root 100 2015.
Topping this year's honors—No. 1 on our list—is TV showrunner Shonda Rhimes. Rhimes has a distinction that only she and the NFL can claim: owning a day of the week. In Rhimes' case, it's Thursdays, when an entire prime-time block of television is devoted to the audacious brilliance of her imagination. And through that imaginative mind, Rhimes has single-handedly changed the face of television, shucking shallow allusions to "diversity" and instead "normalizing" seeing people of color in nuanced, powerful and deeply human roles. She "normalized" it so much that others caught on and started doing the same, leading to shows like Fox's hit Empire and ABC's Black-ish.
G/O Media may get a commission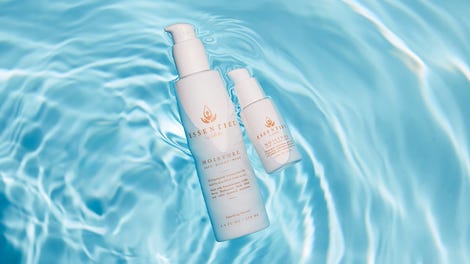 20% off
Essentiel by Adele
Ranked at No. 2 is a fellow iconoclast, the unstoppable superstar athlete Serena Williams. Possibly the best all-around athlete—across sport, across gender—ever, Williams is in the middle of her pursuit of the first women's grand slam in tennis since Steffi Graf did it in 1988. And she is doing this at a point in her career when most other champions are starting to wind down, in her 30s. But instead of quietly fading, she is excelling, dominating her sport.
The standouts on The Root 100 2015 list, however, come from a world far from the glamour of Hollywood or the rarefied air of professional sports. Instead, they come from a movement.
Black Lives Matter has gone beyond being a Twitter hashtag, and we have many to thank for it, including Alicia Garza (4), Patrisse Cullors (5) and Opal Tometi (10) who were all awarded substance scores of 9.7 for their work in inspiring Black Lives Matter and for their continued work as organizers and activists.
The Black Lives Matter movement has grown exponentially in the past year, with countless individuals online and in real life organizing around the mantra—from Ferguson, Mo., to Baltimore and beyond. Many activists who are influential in social-justice work became part of The Root 100 this year, including DeRay Mckesson (14) and Johnetta "Netta" Elzie (33), who, along with their group We the Protesters, recently launched Campaign Zero, a social-justice platform calling for major reforms in policing; and Bree Newsome (17), who confronted racism directly when she climbed a pole and physically removed the Confederate flag from the South Carolina Statehouse grounds. Those fighting for racial justice are legion, with many making the list this year for their efforts up front and behind the scenes, including Brittany Packnett (44), the Dream Defenders' Umi Selah (69), Ashley "Brown Blaze" Yates (49), Black Youth Project 100's Charlene Carruthers (39), Nyle Fort (90), Million Hoodies for Justice's Dante Barry (89) and many, many others.
The Root 100 2015 also features those who have moved us with their words, like last year's No. 1, Between the World and Me author Ta-Nehisi Coates (11); with their athletic skills, like NBA star Stephen Curry (7); and with their feats of greatness, like ballerina Misty Copeland (8). They are also stars behind the lens, such as Ava DuVernay (6), and stars in front of it, like Taraji P. Henson (15).
How does the list get made? We take a lot into account. Each nominee is measured by his or her traditional and social media reach, which is why no one should be too surprised that celebrities like LeBron James (3), Jay Z (21) and Queen Latifah (20) made the list. But we go beyond numbers. We look at how they've used their fame to influence, to make a difference, or how they've flexed their muscles through savvy business ventures. For honorees not as high profile, we have substance scores that measure the vital ways they've come to have an impact on our community, from the legal world, Marilyn Mosby (12), to faith, Pastor Jamal-Harrison Bryant (75), and science, Ayanna Howard (92).
By looking collectively at these individuals' impact, we are able to best determine where they fall on the list and the level of influence they've had over the past 12 months.
Please join us in congratulating this year's honorees.