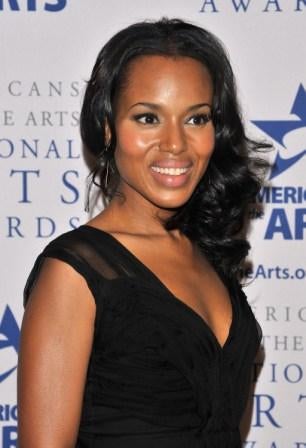 From Vibe:
The Shonda Rhimes pilot based on the real-life professional crisis fixer Judy Smith, In Crisis, has just found its two stars; Kerry Washington will play the lead character and fictionally named Olivia Price while Columbus Short will play a lawyer on her team. In real life, Smith, an A-list crisis manager, counseled both Monica Lewinsky and DC Mayor Marion Barry during their high profiled scandals.
Even though Rhimes is known for colorblind casting, this will be the second recent attempt at a network to feature a drama starring two black leads, the failed Undercovers being the last one.
Seems like the makings of a good show. We're cautiously optimistic that In Crisis will be greenlit from pilot to ABC series … and that it won't pull an Undercovers and disappear just as soon as we get attached.
Read more at Vibe.
In other news: Obama's Slashed a Dollar for Every Dollar He's Spent.