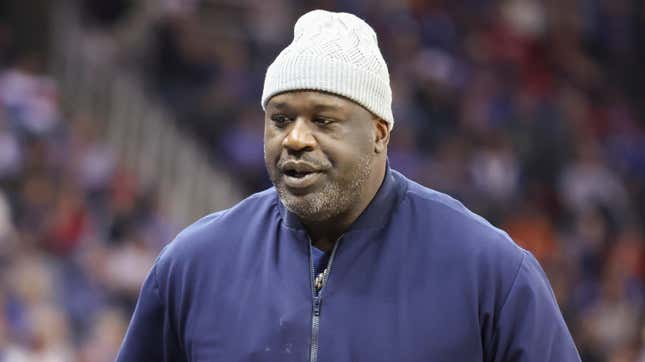 It looks like Shaquille O'Neal may be going to extremes to avoid an FTX lawsuit.
Bill Russell: Legend On Netflix Is Our TV Pick This Week
Forbes has reported that though the basketball legend originally partnered with cryptocurrency exchange company FTX to help crypto become more accessible, he is now one of the celebrities at the center of legal action. As part of the FTX deal, O'Neal appeared in commercials as well as events to persuade people to join one of the largest cryptocurrency exchanges at the time.
In November 2022, FTX filed for bankruptcy. A month later, CEO and founder Sam Bankman-Fried was arrested and charged by federal authorities for allegedly scamming investors and customers out of billions of dollars through a hedge fund he had control over.
In December 2022, however, it appeared as though O'Neal was trying to remove himself from the crypto movement. During an interview with CNBC, O'Neal commented: "People know I'm very, very honest. I have nothing to hide. If I was heavily involved, I would be at the forefront saying, 'Hey.' But I was just a paid spokesperson."
Others named in the lawsuit include professional athletes like Steph Curry and Tom Brady. It was filed by retail investor Edwin Garrison, who said that his crypto account went bankrupt after "being exposed to" celebrity advertising. Garrison's legal team claim that O'Neal was the sole person dodging lawyers and said that the allegations against him are some of the most jarring.
Attorney Adam Moskowitz explained to Forbes: "It is really astonishing the measures he has gone [to] to avoid service of our complaint. The irony is that the admitted facts against him are probably the worst against any of the FTX brand ambassadors."
Forbes also reported the following:
"Over the past month, the 7-foot-1-inch tall athlete has allegedly hidden inside his home when process servers appeared at his door with court papers. The lawyers also claimed to have contacted O'Neal's last known litigation counsel to no avail."
Moskowitz also stated: "[O'Neal] admitted that his friend Steph Curry called him, told him he could make millions of dollars, if he just served as a FTX brand ambassador and lied in a television commercial, that he was 'all in' with FTX, when he admitted that personally, he would not go near cryptocurrency."
The defendants are expected to answer the lawsuit by April 14.