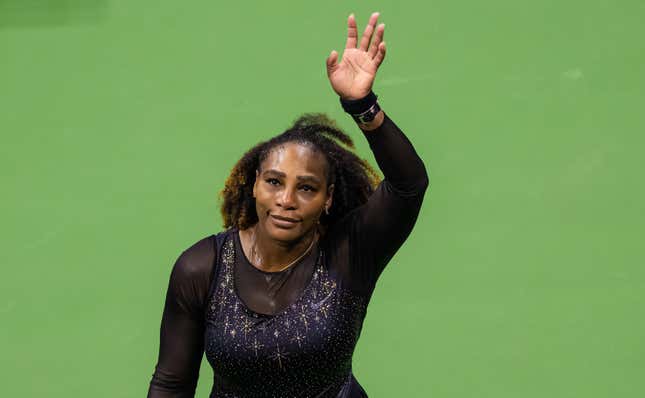 Whether you were sick with the flu or paying the price after a night of a few too many cocktails, you probably know what it feels like to be dehydrated: that dry mouth feeling that can come with a headache, dizziness, increased heart rate and make you feel downright awful.
A Look Inside The 2022 National Portrait Gala
In a December 20 TikTok video, tennis star Serena Williams shared the go-to DIY remedy she uses when she wakes up feeling parched.
@serena Woke up feeling dehydrated not an ad just truth @Gatorade #relatable ♬ original sound - Serenawilliams
"I woke up this morning a little dehydrated, so what do I do?" she asks at the beginning of the video. Serena is then seen filling a water bottle with ice and lemon lime Gatorade, which she tells viewers she plans to sip throughout the day.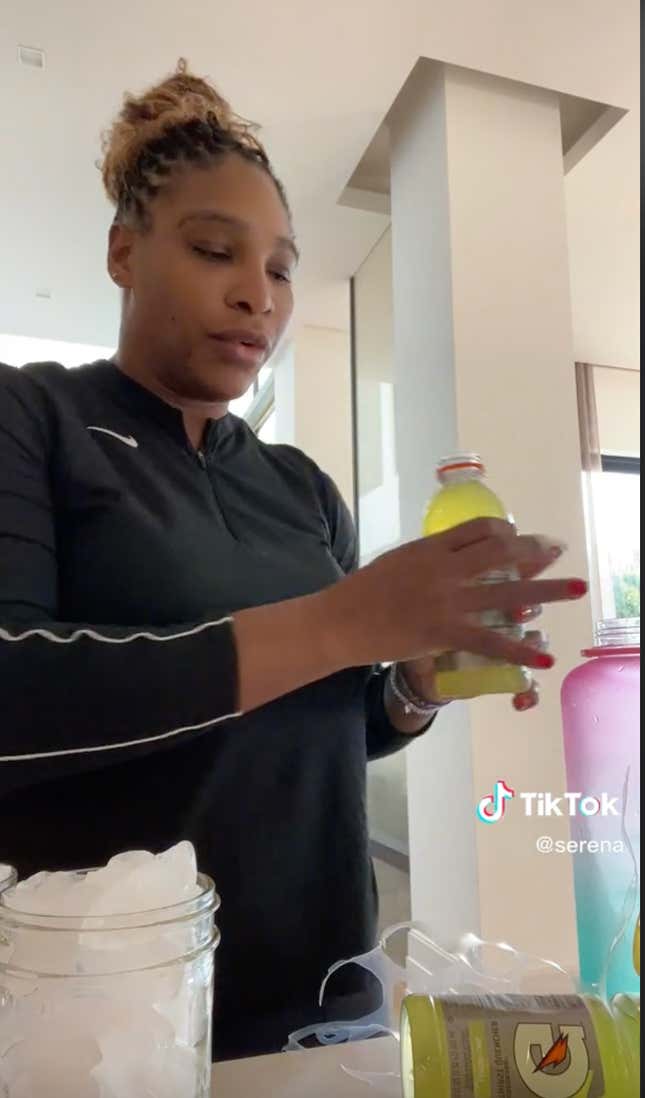 "Not an ad. This is legit what I do. When I'm feeling a little dehydrated, I just chug Gatorade. I don't chug this much, just half throughout the day, just to kind of bring some life into my lips. They are dry," Williams continues.

There were those who took Serena's suggestion as gospel, like @Sabrinathegreat, who commented, "If Serena drinks lemon lime Gatorade...I must drink lemon lime Gatorade."
But let's face it, Gatorade ain't nothing new. Athletes representing nearly every sport, including Tiger Woods, Michael Jordan, Derek Jeter and Serena Williams have endorsed the sports drink. That's why most people who watched Williams' video were less focused on the actual remedy and more focused on the rather unconventional way she got her Gatorade bottles out of the plastic rings holding the pack together during her demonstration. Because if you've ever found yourself struggling to free a bottle from a six pack, you already know the struggle is real.
Leave it to a tennis champion/wife/mom/mega mogul to show us that ripping the plastic rings apart, rather than trying to wrestle the bottle out of the rings, can save us a lot of time and a whole lot of frustration. And the commenters were
Like @lauren, who commented, "No way, Serena Williams just taught me how to take a Gatorade off the plastic." And @Caden K, who cosigned, "I'm glad I wasn't the only one who caught this. I'm like…. So you don't just rip it out?!" And @D Gnzls, who admits, "Been doing it wrong my whole life!!! 😡 lol."
Thank you, Serena Williams for being the gift that keeps on giving.