Here in the United States, celebrities aren't shy about criticizing politicians (Matt Damon recently struck out at Obama, saying he would have preferred "a one-term president with some balls who actually got stuff done"), but most don't go so far as to actually try to take over their jobs. 
In Senegal this year, it's a different story.
The Associated Press reports that world-music icon Youssou N'Dour has announced plans to run in the country's presidential election next month. He'll challenge 85-year-old incumbent President Abdoulaye Wade, whose plans to use a loophole in the constitution to seek a third term have sparked violent protests.
"For a very long time, many Senegalese of different backgrounds have called for my candidacy for the presidency next February," N'Dour said. "I've listened, I've heard and I am responding favorably to their request. I am a candidate. It's a supreme patriotic duty, the best I can give of myself. I am the alternative to the current leadership in place in the country."
N'Dour, 52, is no stranger to politics. He is well-known in Senegal for criticizing the country's ruling party. He already owns a private radio station that holds regular debates featuring government critics, and he has a newspaper that highlights allegations of corruption among the country's ruling elite.
G/O Media may get a commission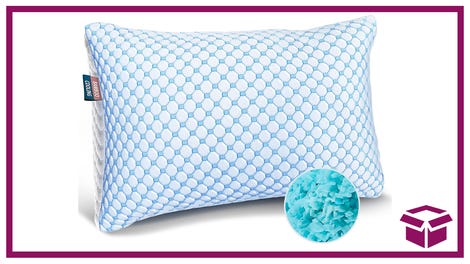 23% off
Nestl Cooling Pillow - Queen Size
But some residents of Senegal are doubtful that the musician will succeed as a candidate. "It's good enough that he makes good music," Abdou Ngom, 26, told the AP. "Politics is made of treason and low blows. I'm sure that real politicians will not help him." 
Read more at the Washington Post.