(The Root) — While upcoming rulings on same-sex marriage, voting rights and affirmative action have captured most of the Supreme Court-related headlines, one of the court's most newsworthy rulings has nothing to do with those cases at all. In a blow to the Obama administration, on Friday the nation's highest court struck down a federal law that prohibited private health organizations from receiving federal AIDS funding without explicitly denouncing prostitution.
The court ruled against the law on free speech grounds. But the ruling in Agency for International Development v. Alliance for Open Society International (pdf) has already been greeted with enthusiasm by those who believe that prostitution should be decriminalized. Former prostitute-turned-author Tracy Quan praised the ruling on Twitter: "We won!!! SCOTUS struck down the anti-prostitution pledge! Wheeeeeee…."
So could this ruling be the first baby step in eliminating the stigma that has kept the world's oldest profession illegal in America?
Although it is legal in parts of Nevada, efforts to decriminalize prostitution have not gained much traction in the rest of the country. Particularly disturbing to those who support decriminalization: Prostitutes and others in the field of sex work continue to be arrested, but rarely are their clients — especially those who are high-profile men. Heidi Fleiss, the woman responsible for providing Hollywood stars like Charlie Sheen with prostitutes; and Kristin Davis, the woman responsible for providing them to Gov. Eliot Spitzer, both served time in prison for their work in the sex industry. Neither man, however, has served time for being their customers.
While researching women working in legal brothels in Nevada, Barbara Brents, a professor at the University of Nevada, found that sex workers there felt safer, with all of the legal protections that come with being a legal member of the U.S. labor force. After all, if a bank teller is beat up by her boss at a bank, she can contact the authorities, but if a drug dealer is assaulted by his boss, then contacting the authorities doesn't seem like much of an option. In addition, Nevada brothels require mandatory weekly AIDS testing. Since much of the Obama administration's concern focused on the spread of the disease, it would seem that perhaps one solution would be to work toward efforts to decriminalize.
G/O Media may get a commission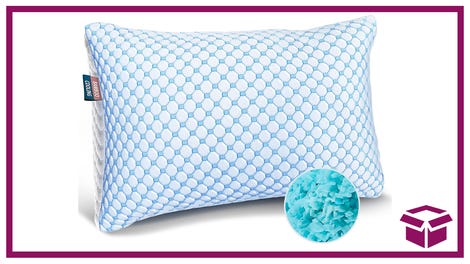 23% off
Nestl Cooling Pillow - Queen Size
Making destigmatization and decriminalization of prostitution an increasingly likely possibility is the fact that another sex industry, porn, has gone mainstream. Once ostracized, today pornographic actresses like Sasha Grey land major movie roles and acceptance. The fact that one person can pay another person for sex and be arrested for doing so — but that same person can pull out a camera, record the act and claim that the payment was for filming pornography and avoid arrest — will increasingly raise questions about the legitimacy of sex-worker criminalization. The Supreme Court's ruling appears to be a significant first step representing changing attitudes, and just maybe a change in the law down the road.
Keli Goff is The Root's special correspondent. Follow her on Twitter.