The U.S. Supreme Court granted a stay of execution for an Alabama death row inmate whose dementia, his lawyers argue, renders him unable to remember the murder of which he was convicted.
According to CNN, Vernon Madison, 67, was scheduled to be executed Thursday night. However, less than half an hour before the execution was to have been carried out, Justice Clarence Thomas issued a temporary stay.
Some two-and-a-half hours later, the Supreme Court announced that a stay had been granted while the court decides what to do regarding the defense appeal.
Madison had already faced three trials and subsequently been convicted three times of the 1985 shooting death of Mobile, Ala., Police Cpl. Julius Schulte. At the time, Schulte was responding to a domestic call. Madison, who was on parole at the time, sneaked up behind the officer and shot him twice in the head, killing him. Madison also shot his girlfriend, but she survived.
During the first and second trials, the defense argued that Madison was not guilty because of mental illness. At his third trial, he argued self-defense.
G/O Media may get a commission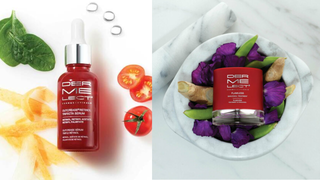 Save $19
Retinol Renewal Kit
His death sentence was imposed in 1994 by a judge after a jury recommended life without parole. Madison's lawyers are also attempting to argue that the death penalty is unfair because of a 2017 Alabama law that no longer allows judicial override.
"Given Alabama's rejection of judicial override, the death sentence in this case constitutes cruel and unusual punishment and violates Mr. Madison's rights to a jury, fair and reliable sentencing and to due process and equal protection of the laws as guaranteed by the Fifth, Sixth, Eighth and 14th Amendments of the United States Constitution and Alabama law," Madison's lawyers wrote in a petition filed Wednesday.
In previous appeals of the death sentence, Madison's attorneys have attempted to argue that the 67-year-old does not understand why he is facing punishment, as his dementia leaves him unable to remember the killing. His overall health, they say, is also declining.
"Mr. Madison suffers from vascular dementia as a result of multiple serious strokes in the last several years, and no longer has a memory of the commission of the crime for which he is to be executed," the attorneys wrote in a plea asking Alabama Gov. Kay Ivey for clemency. "He does not understand why the state of Alabama is attempting to execute him."
The governor's office and the state's attorney general's office did not answer CNN's request for comment on the case.
However, in November the U.S. Supreme Court agreed with a state court ruling that Madison was mentally competent.
"The state court did not unreasonably apply [two prior decisions] when it determined that Madison is competent to be executed because—notwithstanding his memory loss—he recognizes that he will be put to death as punishment for the murder he was found to have committed," the justices wrote.