The black academic community has lost another beloved colleague. Rudolph Byrd, an Emory University professor whose scholarship focused on black literature, gender studies and civil rights, died yesterday in Atlanta.
According to AJC.com:
Mr. Byrd, an Emory professor for two decades, died Friday at Emory University Hospital after a long-running fight with cancer. He was 58.
He had just finished writing a series of lectures about race and sexuality to be presented at Harvard University. He was writing a biography of author Ernest Gaines, developing a monograph of the early novels of Alice Walker and collaborating with Harvard professor Henry Louis Gates Jr. on an anthology of African-American poetry.
"He was one of my best friends," Mr. Gates said Friday. The two met in a graduate seminar at Yale University nearly four decades ago, and their friendship grew into a working relationship. "Of all the people who write about African-American literature and culture, there is no one that I admired more, and whose work I valued more."
G/O Media may get a commission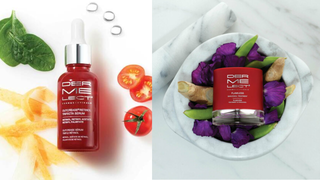 Save $19
Retinol Renewal Kit
The two co-edited a new edition of the 1923 novel "Cane" by Jean Toomer. They published it this year with new research about Toomer's race, contending that archival evidence proved he was black. The New York Times described the research as an "intellectual grenade."
Mr. Byrd founded an institute at Emory named after the author and NAACP leader James Weldon Johnson and was chair of the department of African-American studies. He also founded Emory's Mellon Mays Undergraduate Fellowship Program, which provides financial support for undergraduates.
Byrd had also served as the head of Atlanta's office of international affairs under the administration of Maynard Jackson, Atlanta's first black mayor. Just prior to his death, he was preparing to deliver a series of lectures at Harvard University, titled "Other Voices Within the Veil: The Emergence of the Black Queer Subject in 20th Century African-American Literature and Culture." Dr. Gates, who heads Harvard University's W.E.B. Du Bois Institute and is editor-in-chief of The Root, said the lectures will still be delivered by former Spelman College President Johnnetta Cole.
According to AJC.com, Byrd is survived by two sisters, Meardis Wells and Andre Sloan; two brothers, Michael Byrd and Leonard Byrd; and his partner of three decades, Henry A. Leonard.
Above is a slide show of images taken of Byrd at Emory University in March 2011, many of which were taken during a panel he arranged and moderated with poets Rita Dove and Natasha Tretheway.
Read more at AJC.com.
In other news: Donovan McNabb Falls in a Flash.
Like The Root on Facebook. Follow us on Twitter.  
Sheryl Huggins Salomon is senior editor-at-large of The Root and a Brooklyn, N.Y.-based editorial consultant. Follow her on Twitter.