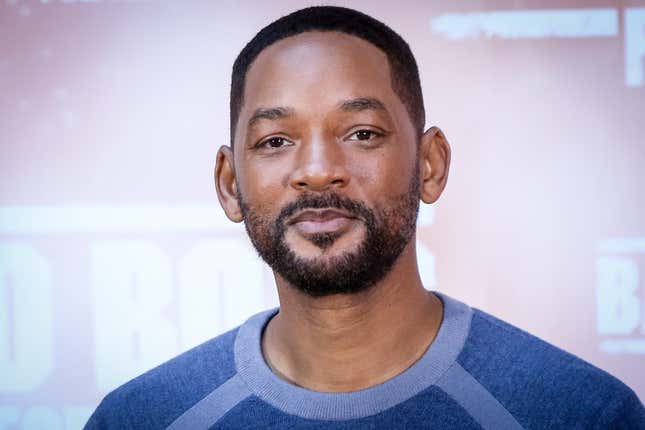 Will Smith is opening up about a terrfying experience he endured while filming his most recent film, Emancipation.
A Brief History Of How Liberia Became The First African Republic
Speaking to Kevin Hart in the latest episode of his talk show Hart to Hart on Peacock, the Academy-Award-winning actor revealed the moment things went "too far" as he was trying to get into character. For context, and as previously reported by The Root, Emancipation tells the story of Peter (Smith), a man who escapes from slavery, relying on his wits, unwavering faith and deep love for his family to evade cold-blooded hunters and the unforgiving swamps of Louisiana on his quest for freedom.
The film is inspired by the 1863 photos of "Whipped Peter," taken during a Union Army medical examination, that first appeared in Harper's Weekly. One image, known as The Scourged Back, which shows Peter's bare back mutilated by a whipping delivered by his enslavers, ultimately contributed to growing public opposition to slavery.
Well, in his efforts to embody Peter, Smith told Hart of one moment on set where sadly came "face to face with that level of atrocity."
"I went too far in 'Emancipation. Just bringing it up, I start to get teary. I wanted to feel the degradation of slavery, and I went too far in. That level of human brutality…," Smith recalled. "I had the chains on my neck and we were working. I wanted the real weight of them. I wanted real chains. They put it on my neck and they were fitting it for size and the prop master went to put the key in and it didn't work. I'm standing there and they're running around and they couldn't get me out of it. I'm standing there in those chains, right on that hyperventilating edge."
It was that moment, Smith said that pushed him deeper into his relationship with God and sturdied his faith.
"I wouldn't give it back," he explained. "It was one of the greatest experiences I've ever had as an actor. Peter introduced me to God. My faith got solid after working on that movie."