On Friday, Nancy Gordeuk, the founder of TNT Academy in Lilburn, Ga., went viral after she spouted racist comments at a graduation ceremony during which she forgot about the valedictorian's speech and then became upset when students, thinking the program was done, began leaving before the speech was over.
Gordeuk tried to get people to return to their seats to hear the speech, but many in the audience began leaving because they assumed that the ceremony was over.
"It was my fault that we missed it in the program," Gordeuk pleaded with the crowd. "Look who's leaving—all the black people."
The crowd gasped.
Gordeuck also called one young man a "goober" and a "coward." She has since apologized for Satan being in attendance, saying that it was the "devil," not her, that used such language, according to the Atlanta Journal-Constitution.
G/O Media may get a commission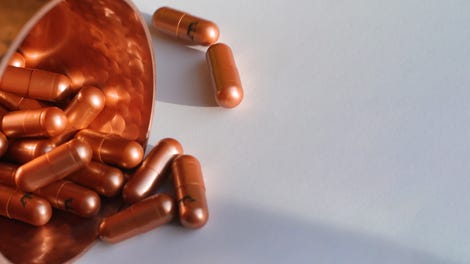 health
The Lyma Supplement
"The devil was in the house and came out from my mouth. I deeply apologize for my racist comment and hope that forgiveness is in your hearts," Gordeuk wrote in a statement sent out to parents at the school.
However, her son, Travis Gordeuk, took to Facebook Saturday to post his own missive about what took place. "If anyone has something to say about my mom and how she ran her graduation—come say it to my face," he wrote. "Yall [n—gas] aren't talkin about [s—t] so if u got somthing [sic] to say come see me face to face."
Young Gordeuk even posted his address to his Facebook post in case anyone wanted to take him up on his offer of visiting to explain his or her position. 
Travis Gordeuk explained in his posting that his mother's "goober" comment was directed at a young student who was "standing up during the ceremony and walking around with a tablet."
"My moma [sic] not racist one bit she's done nothing but help kids so yall need to get stories straight," he added.
The New York Daily News notes that TNT Academy is an independent school that offers students failing in public schools the opportunity to make up credit and "is accredited through the Georgia Accrediting Commission."
Read more at the Atlanta Journal-Constitution and the New York Daily News.