First of all, how funny is it that Rush Limbaugh listens to Beyoncé?
On Wednesday's episode of The Rush Limbaugh Show, the right-wing radio host discussed her new single, "Bow Down." Or, rather, he discussed a made-up version of the song's message (so maybe he didn't actually listen; that could explain a lot). It was one that fit his own worldview just perfectly, of course. 
From Complex:
According to Limbaugh, B's new track is an anti-feminist 180 from her earlier music, which were "attempts to inspire young women not to take any grief from men." "Bow Down," Limbaugh insists, tells women to "put up with it," because "she married the rich guy" and she "now understands it's worth it to bow down" to men.
Um, not at all, Rush. (Guess he took "Don't think I'm just his little wife" to mean …  exactly the opposite?) Certainly, some aspects of the song are the subject of legitimate debate. Whether or not the singer is instructing women to submit to men is not one of them.
Whether you love or hate Beyoncé's newfound harsh language and forceful sound, we can definitely think of one outspoken figure who would make a very appropriate target of a "Don't get it twisted."
G/O Media may get a commission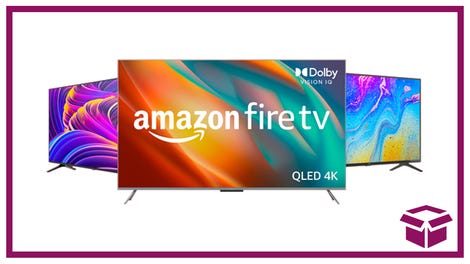 Ooh. stunning.
New Amazon Fire TVs
Read more at Complex.
Like The Root on Facebook. Follow us on Twitter.