The man accused of shooting and killing former NFL player Joe McKnight during a road rage incident in Terrytown, La., has been indicted on a second-degree murder charge, the Jefferson Parish District Attorney's Office announced Thursday.
Ronald Gasser, 55, was originally arrested and charged with manslaughter on Dec. 5, four days after McKnight's death, NOLA.com reports.
"Subsequent to that arrest, the Jefferson Parish Sheriff's Office and the Jefferson Parish District Attorney's Office continued working together in a collaborative effort to develop additional evidence regarding the case," a release from District Attorney Paul Connick states.
After the indictment, Gasser's bond was increased from $500,000 to $750,000. If convicted, he faces life without the possibility of parole, probation or a suspended sentence.
George Tucker, an attorney for McKnight's family, told NOLA.com that the family was confident Thursday's indictment would come.
G/O Media may get a commission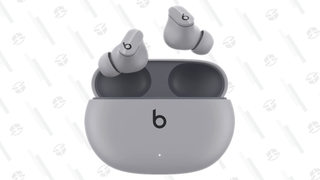 "The mom is relieved and the sister is just as relieved," Tucker said. "And they have a great deal of confidence the people will be able to view the facts and come back with a just verdict. And hopefully that will give Joe the vindication that he needs."
McKnight, 28, was shot Dec. 1 at the intersection of Behrman Highway and Holmes Boulevard in Terrytown, a suburb of New Orleans. According to authorities, the incident started near the Crescent City Connection when McKnight's Audi may have cut off Gasser's Infiniti. Gasser reportedly chased McKnight to Behrman and Holmes.
McKnight got out of his car and walked toward Gasser's, and Gasser, who was still seated in his car, fired three shots at McKnight, who was standing at the passenger window at the time.
"What we had were two adult males engaged in unacceptable behavior, [who] did not understand how to deal with conflict resolution, and this thing went to a point that unfortunately led to incredibly tragic consequences over bad driving behavior and bad spoken words," Jefferson Parish Sheriff Newell Normand said during a press conference immediately following Gasser's arrest.
Gasser remained at the scene after the shooting and handed his weapon over to authorities when they arrived. Although he was taken into custody at the time, he was released and was not arrested until four days later.
As NOLA.com notes, the delay in Gasser's arrest sparked outrage and led to criticism of Normand and the Jefferson Parish Sheriff's Office.
"Our arrest is only as good as a prosecution," Normand said at the time. "We accomplish nothing if we make an arrest and we can't put ourselves in the best posture to reach a successful prosecution."
Let's hope that there is, in fact, a successful prosecution in this case and McKnight's family is able to receive some justice.
Read more at NOLA.com.