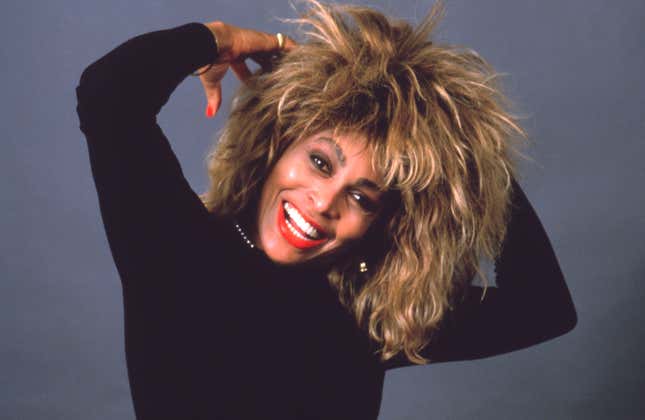 Rock pioneer Tina Turner, who was known for unique voice and dynamic stage presence, died today after a battling a long illness. Turner passed away in her home in Küsnacht near Zurich, Switzerland. She was 83 years old.

Tina Turner Dies At 83: Her Life Through The Decades
Black celebrities are mourning the singer's passing on social media.
Mariah Carey wrote, "The words legendary, iconic, diva, and superstar are often overused and yet Tina Turner embodies them all and so many more - an incredible performer, musician and trailblazer. To me, she will always be a survivor and an inspiration to women everywhere. Her music will continue to inspire generations to come. Rest in Peace, Queen."
From Nicki Minaj, "Omg, I just saw that Tina Turner passed. Legend & Icon & that doesn't even scratch the surface. May she rest in perfect peace & may her legacy of brilliance & resilience live on forever. #SimplyTheBest"
Actress Holly Robinson Pete tweeted, "A life to celebrate...Rest in Peace Queen Tina Turner."
From legendary R&B singer Stephanie Mills, "I am heartbroken to see that one of my idols have passed. She paved the way for so many of us in the industry. RIP #TinaTurner.
The sad news was confirmed via her Facebook page:
"It is with great sadness that we announce the passing of Tina Turner. With her music and her boundless passion for life, she enchanted millions of fans around the world and inspired the stars of tomorrow. Today we say goodbye to a dear friend who leaves us all her greatest work: her music. All our heartfelt compassion goes out to her family. Tina, we will miss you dearly."
Turner was born Anna Mae Bullock on November 26, 1939, in Nutbush, Tennessee. She initially rose to fame in the 1960s as the singer of the Ike & Tina Turner Revue. The pair released hits like "River Deep – Mountain High" and "Proud Mary." Her violent and abusive relationship with Ike Turner lasted for years. Their marriage was documented in the film, What's Love Got To Do With It starring Angela Bassett. After their split, Tina found immense success as a solo artist.
Turner's hits, which included "What's Love Got To Do With it", "Private Dancer" and "The Best", led to her selling more than 180 million albums. Turner, who Rolling Stone called "one of the greatest singers of all time," was the recipient of 12 Grammy Awards and was known for selling out stadium tours all over the world.
Last year, Turner was turned into a Barbie doll inspired by her hit, "What's Love Got to Do With It." The Barbie shows Turner wearing clothes from the track's music video: a black dress, denim jean jacket and her famous hairstyle.

More celebrity reactions from Twitter:
Actor Wendell Pierce wrote, "Long life the Queen! RIP Tina Turner."

Basketball legend Ervin Magic Johnson tweeted, "Rest in peace to one of my favorite artists of all time, the legendary queen of rock n' roll Tina Turner. I've seen her many many times and hands down, she gave one of the best live shows I've ever seen. She always gave you your moneys worth."
Singer Ciara tweeted, "Heaven has gained an angel. Rest in Paradise Tina Turner. Thank you for the inspiration you gave us all."
Bestselling author Roxanne Gay wrote, "RIP Tina Turner who always reminded me that you can thrive and life fully and joyfully after great suffering."