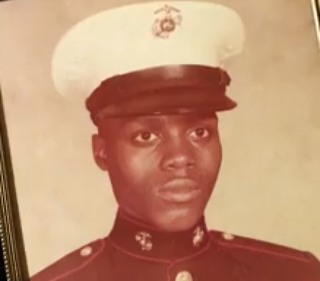 The New York City correction officer accused of leaving her post while a mentally ill inmate "baked to death" in a cell measuring more than 100 degrees Fahrenheit has been criminally charged, the New York Daily News reports.
Carol Lackner has been indicted on charges of falsifying business records, filing a false instrument and official misconduct, the news site noted, in the February death of former U.S. Marine Jerome Murdough. According to the Daily News, she could face up to four years in prison if convicted on the most serious charge.
Lackner, for her part, intends to prove her innocence, pleading not guilty during her arraignment on Monday and rejecting a plea deal that would require her to resign from the city Department of Corrections and plead guilty to a misdemeanor offense, the Daily News notes. 
"She intends to go to trial and she will prove her innocence," Lackner's lawyer Damond Carter told the news site.
Earlier this year, the 56-year-old Murdough was found in his cell surrounded by vomit and blood. An investigation for the department revealed that Lackner had left her post for 20 minutes before the inmate was found. Surveillance footage from the jail shows that she did not check on Murdough and other mentally ill inmates for two hours, according to the Daily News.
"The death of Jerome Murdough was a tragedy," DOC Commissioner Joseph Ponte said in a statement, according to the report. "The safety of staff and inmates in the jail system is my top priority. As part of meaningful reform at the Department of Correction, we are doing everything possible to prevent a similar tragedy from happening again."
Murdough essentially "baked to death" in his cell, which was left in extreme temperatures because of a mechanical malfunction. His mother, Alma, has already settled with the city for $2.25 million.
Read more at the New York Daily News.