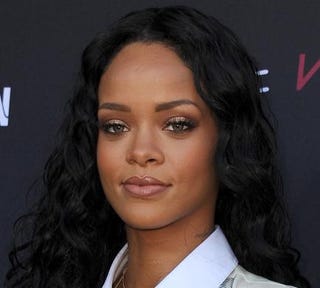 In 2009 singer Rihanna was down to her last $2 million thanks to bad business advice from financial advisers, causing the singer to file suit against New York-based firm Burden LLC for mishandling her money.
Rihanna is worth $40 million today, but in 2009 she was effectively bankrupt and didn't know. In recently filed paperwork, Rihanna claims that she made $11 million in 2009 but spent more than half of her earnings because of bad business advice from Burden LLC.
According to BET, much of Rihanna's 2009 earnings went to a mansion that cost more than $7 million that she eventually sold for $2 million less than she paid for it. The singer also claims that her "Last Girl on Earth" tour lost money, but her financial manager never informed her.
Rihanna filed the initial lawsuit in 2012. According to BET, it is unclear if Burden LLC has filed a rebuttal to the singer's claims.
Read more at BET.
Like The Root on Facebook. Follow us on Twitter.