Every so often, those of us of a certain age at The Root will mention Right On! magazine—and inevitably, someone much younger will say, "What's that?" But if you were a black child coming of age between the early '70s to the mid-'90s, Right On! was likely a cultural touchstone, covering the African American entertainment scene almost a full decade before BET launched, long before Vibe or the Source magazine ran their first issues, and when The Root was just a twinkle in Henry Louis Gates' eye.
The magazine—which like its white counterparts, Tiger Beat and Bop—was published by Laufer Media, was famed for its coverage of the teen idols of the day, and would also spawn the spinoffs Word Up! and Black Beat. All were famous for their centerfold-style pull-out posters. (I personally remember their posters of AL B. Sure!, New Edition and Janet Jackson adorning the walls of my childhood bedroom.)
And much of popularity of Right On! can be attributed to Cynthia Horner, who was a 21-year-old recent Pepperdine grad when she became editor-in-chief of the teen-focused magazine in 1976, one of the youngest in the country at the time. While the imprint ran its last issue in 2011 (coinciding with the rise of digital media), Horner, who now owns the imprint, is rebooting the American classic, including the launch of Right On! Digital in June of this year. And though it's been over 40 years since she began her career with the publication, she attests that she hasn't taken her finger off the pulse of urban music, as she discussed in a recent interview with Shondaland.
"We have the legacy component and current artists that a lot of the millennials—that young adults love," Horner told the site. "It's going to be positive entertainment. I know what people like to read about and it doesn't matter that I've gotten older. I am so entrenched in what I do, and I know about the latest trends. People are really happy about it, since they have such fond memories of the publication."

G/O Media may get a commission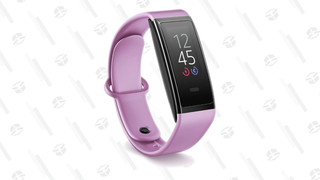 44% Off
Amazon Halo View Fitness Tracker
Horner also gets candid about the challenges she faced as a young female exec in the pre-#MeToo era, saying, "If sexual harassment had been a term when I first started working at Right On! I'd probably be a millionaire ten times over. ... Another challenge is that when you're really young, people don't want to listen to what you have to say, because they don't think you have the experience to back up what it is you have to say."
Similarly, she said, "Since Right On! was an African American publication, we did not get the same type of respect that other publications did," addressing a disparity in access and acknowledgment for black media that unfortunately still persists.

But Horner has not let any of that deter her—then, or now, as she revives Right On! In fact, she thinks the imprint is bigger than the so-called "urban market" it was once solely marketed to, shouting out Shondaland founder, producer Shonda Rhimes, as an example of crossover success.
"[The idea of] 'black owned' is an important mission to have," Horner said. "People like Shonda Rhimes—I feel like what she has done is great. She is creating quality entertainment that anyone in the world can enjoy. ... The point is, we have to dream big. We cannot feel that we are not good enough to do the same things we see somebody else do."
No word on whether those pull-out posters will also be making a comeback, but here's to Right On! reaching a new generation.