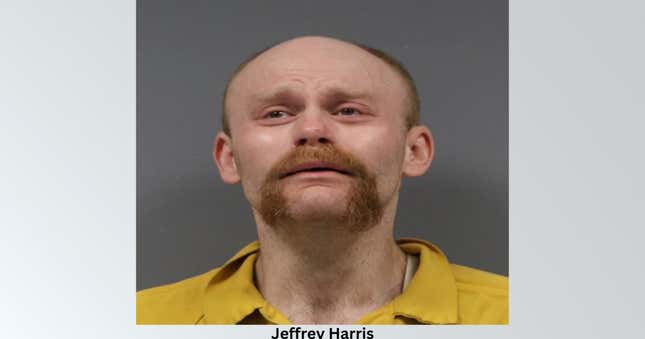 For good reason, the Jacksonville shooting, where a 21-year-old White Man killed three innocent Black people, has been the topic of conversation for the past week. It serves as an example of the target that Black people had on their backs for the last few years when it comes to hate crimes
"Dip The Pen In Your Own Blood": How To Find Success As An Author | Securing the Bag: Part 2
But did you know just a day after the Jacksonville incident that another White man attempted to murder a large group of Black people?
On Sunday, August. 27, Jeffrey Harris, a 38-year-old White attempted to enter Greater Dominion Church in Ambridge, Pennsylvania, a predominantly Black congregation. When he was turned away by two women because it was too packed to let anyone else in, he pulled out his 12-gauge shotgun and pointed at them just steps away from the church, according to WTAE.
Thankfully, a witness saw the incident unfold and told local police that a man armed with a weapon was attempting to enter the church.
More from WTAE:
Jeffrey Harris, 38, of Ambridge, was arrested in a business entryway and faces several charges, including aggravated assault and terroristic threats.

Harris had on him a 12-gauge shotgun, 25 shotgun rounds and what was later determined to be crystal meth. He was taken back to Ambridge police headquarters, making "multiple bizarre comments" along the way to officers about a dead brother.
When authorities found his house, it just got worse. Authorities discovered crystal meth, firearms, a note that detailed his plans to commit a mass shooting, and a device they suspected to be a bomb, according to WTAE.
That literally sounds like the exact same things that were found in the homes of Ryan Palmeter (Jacksonville shooting), Payton S. Gendron (Buffalo supermarket shooting), and Dylan Roof (Charleston church shooting).
The similarities to Roof in particular are eerie, considering he successfully entered a Black church and went on to fatally shoot nine innocent Black people back in June 2015.
Thankfully nobody got hurt, but the fact that the Jacksonville shooting has already "inspired" other hateful individuals to attempt similar acts of hatred is scary. How do we protect the Black individuals who are targets of these hate crimes?