A former St. Louis Cardinals outfielder claims that a white man punched him and yelled, "Go back to Ferguson" in an unprovoked attack that now has the man rethinking whether he can even live in the city where he once played baseball.
"I was sucker-punched, blindsided," Curt Ford, 54, told the St. Louis Post-Dispatch. "I was walking into the store and hit from my blind side."
According to St. Louis Post-Dispatch, around 12:30 p.m. Wednesday, Ford was driving to a gas pump when another man, later identified by police as James Street, 37, approached the same pump. Ford reversed his car and drove to another pump when Street reportedly exited his car and began shouting racial slurs at Ford, reportedly telling him to "go back to Ferguson."
Ford tried to avoid confrontation and pumped his gas. Street had reportedly entered the store, and as Ford went to pay for his gas, Street allegedly punched him in the face and then drove away, according to police who spoke with the Post-Dispatch.
"I'm going to let the authorities handle this situation, but I've had enough of St. Louis," Ford told the Post-Dispatch Thursday. "You hear about this kind of stuff happening, and I always knew it existed because of my previous experience working here in St. Louis, but you try to keep away from it, and there is just no way you can do that unless you stay inside like a hermit.
G/O Media may get a commission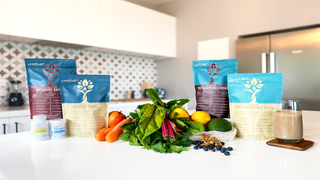 "I care a lot about St. Louis and I love the people here," added Ford, who told the newspaper that he has considered moving. "The people I have been involved with are all very positive, and all they want to do is work and pay bills. There are very nice people here."
Street was arrested and charged "with one count of assault motivated by discrimination in the third degree, a Class D felony," reports the Post-Dispatch.
"I just want justice, Ford told the newspaper. "It's all I want."
Read more at the St. Louis Post-Dispatch.