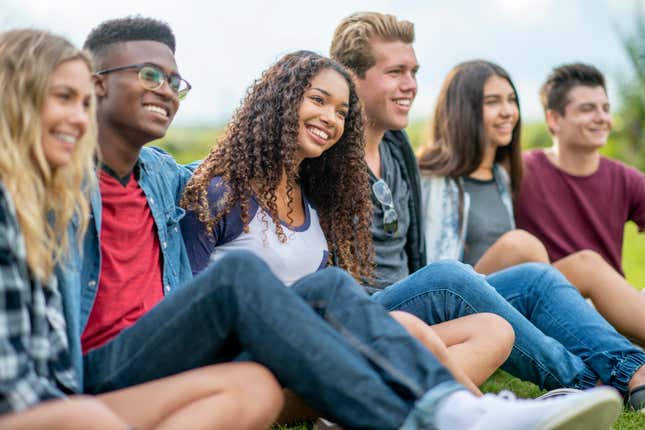 [Updated 6/17/2023 at 10:00 am ET]
Wisconsin Republicans had to delay a crucial vote to cut funding to the University of Wisconsin school system. The Wisconsin GOP couldn't come to a final decision about how much to cut from the school's budget. But that hasn't dampened calls to punish UW for daring to promote diversity on campus.
Tackling A Black Maternal Health Crisis & Embracing Reproductive Justice | The Root Institute
This is just the latest escalation in the GOP's war on diversity in higher education. On Tuesday, the leader of the Republican-controlled state legislature in Wisconsin vowed to cut funding for the University of Wisconsin school system as a way to hamper their diversity efforts.
Republican Assembly Speaker Robin Vos said that he wants to cut $32 million from the school systems budget, which he estimates is the cost of their diversity programs. "I hope we have the ability to eliminate that spending. The university should have already chosen to redirect it to something that is more productive and more broadly supported," Vos told The Associated Press.
Naturally, Democrats in the state have pushed back against Vos's efforts to decimate the state's highly prized school system. "You'd be hard-pressed to find a major organization in this country that isn't doing something to help them achieve equity and inclusion," Democratic State Senator Kelda Roys told the Associated Press. "The UW is the economic engine of the state. Making any cuts to the UW, especially politically motivated ones, is just going to harm every person in this state."
Republicans have also rejected requests from UW to increase spending over the next two years to account for inflation and their tuition freeze, which means the school will be funded at roughly half a billion less than what officials say the school needs if Republicans get their way.
Obviously, this isn't the only part of the country where diversity on college campuses is under attack. The conservative-led Supreme Court is expected to gut affirmative action in higher education. The Associated Press tracked over 30 bills worked on in tandem with conservative groups like ALEC aimed at targeting college diversity and inclusion programs. And in Florida, Republican Governor Ron DeSantis signed legislation banning public colleges and universities from spending money on diversity, equity, and inclusion programs.
Despite the delay in Wisconsin, it's clear that UW and other schools promoting diversity aren't out of the woods just yet.