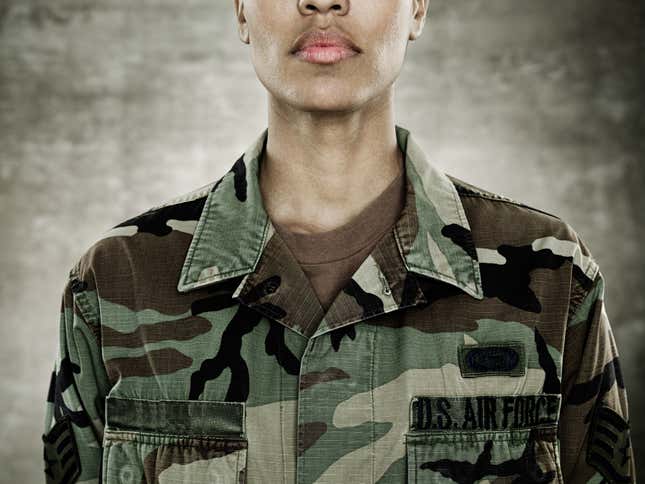 Fueled by a significant increase in attacks on women in the military ages 17-24, reports of sexual assault in the military soared by 50 percent in 2018 from the same period two years before, according to a Pentagon survey released Thursday.

Fighting "Lie-abetes": How To Spot And Combat Disinformation and Conspiracies In Politics | The 411: Part 2
The daunting news was a major setback for the U.S. military's efforts to reduce sexual assault in the military, with the Pentagon saying there will be changes in its sexual assault prevention efforts.
However, such efforts may prove even more difficult with 2 out of every 3 service members who report being sexually assaulted saying they face retaliation as a result, the survey (pdf), as uploaded by the New York Times, found.
"These aren't just numbers, these are people's lives," Rep. Jackie Speier (D-Calif.) told the Times.
Spier has been among those spearheading efforts to remove authority to prosecute sexual assaults in the military from military commanders to an independent prosecutor's office.
However, the numbers are startling. According to the Pentagon survey, the number of sexual assaults increased to an estimated 20,500 in 2018, an almost 50 percent jump from 14,900 in 2016.
And those numbers only account for those who reported being sexually assaulted. According to the survey, only 1 in 3 service members do.
In addition, as the Times noted:
Women now make up only about 20 percent of the military, but are the targets of 63 percent of assaults, the survey found, with the youngest and lowest-ranking women most at risk.

Overall, one out of every 16 military women reported being groped, raped or otherwise sexually assaulted within the last year.
"It's extremely disheartening," Dr. Elizabeth Van Winkle, executive director of the Defense Department's Office of Force Resiliency, told ABC News regarding the stats on the treatment of the military's youngest women. "These are our youngest service members and it is extremely frustrating because we've been working at this for a really long time."

As ABC News explained:
A major finding in the survey was that female service members between the ages of 17 and 24 are at the greatest risk for sexual assault from their peers, a trend in line with another report released earlier this year that showed a significant spike in sexual assaults at the three military service academies. And that the perpetrators are peers of the same age range and same or slightly higher rank.
With the release of the report, the Pentagon is pledging to do a better job, and it must.
Those who put their lives on the line every day to keep this nation safe at a minimum need to be made safe from their so-called comrades in arms.