Updated Sunday, June, 9, 11:15 a.m. EDT: The Santa Monica gunman's first victims were family, according to USA Today. The man accused of killing four people during a rampage before being killed by police was identified by multiple media outlets on Sunday as John Zawahri, whose victims included his father and brother. Additional reports show that Zawahri had been angered by his parents' divorce and had some mental-health issues in his past.
Earlier:
Police investigators have been working around the clock to piece together information on what touched off a gunman's murderous rampage on Friday in Santa Monica, Calif.
The man was dressed all in black and carried a semi-automatic rifle as he walked through the Santa Monica College campus after killing his father, brother and another person, according to CBS News. He then reportedly killed a woman outside the library before being shot to death by the police.
CBS News senior correspondent John Miller, a former assistant FBI director, said on "CBS This Morning: Saturday" that authorities have been able to glean from neighbors that there was an ongoing family issue in the house where the deadly rampage began.

"Certainly, what we can tell is that this was not a visit to the house that turned into an argument," said Miller. "He prepared himself with weaponry. He prepared himself with tactical gear and clothing. This is the kind of thing that he was either planning — fantasizing about first, then planning — and then literally getting dressed up for, so he could create this person who was going to change everything."

Miller reported that the gunman intended for his rampage to end at the school, according to what witnesses have told authorities.

"When he's stopping people, in a perfectly calm voice he's saying, 'I need you to take me to Santa Monica College,' you know, giving them directions how to get there," said Miller. "So clearly that's where he wanted it to end, and the indicators are that he wanted it to end there in the confrontation with police."

Around noon Friday, Trena Johnson, a longtime administrative assistant working in the dean's office, looked out the window and saw a man with a "very large gun."

"We saw a woman get shot in the head," said Johnson. "I haven't been able to stop shaking."
G/O Media may get a commission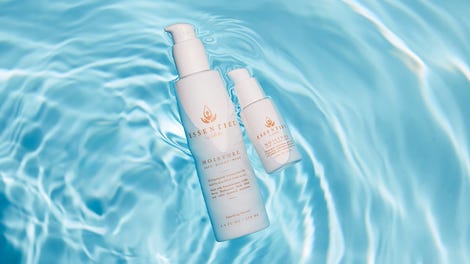 20% off
Essentiel by Adele
Read more at CBS News.