Court records related to the Freddie Gray investigation in Baltimore apparently listed the wrong Alicia White and Brian Rice, causing two unsuspecting Marylanders to be hounded by reporters looking for the officers charged in Gray's death or their families, the Baltimore Sun reports.
According to the report, the Alicia White whose address was listed is actually the manager of an elementary school cafeteria in East Baltimore, and not the sergeant who faces multiple charges in Gray's death. 
"The middle initial was off. Her address, her height, her weight, her driver's license number—all of the information was my client's information," attorney Jeremy Eldridge, who told the Sun he had been hired by this misidentified White, said. "Her life has been a living hell the past four days.
"In light of the violence and emotion our city has seen, to not send someone out and tell her, 'Hey, we issued a warrant for you by mistake' is unreal," he added.
Lt. Brian Rice's address was also incorrect when prosecutors filed their charges, the Baltimore Sun learned from Rice's attorney.
G/O Media may get a commission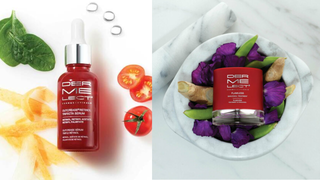 Save $19
Retinol Renewal Kit
The Brian Rice who has been receiving calls at his Brunswick, Md., home is actually a plumber, according to the Sun.
The Sun notes that the court records now have a general mailing address for the Baltimore Police Department for each of the officers.
Read more at the Baltimore Sun.