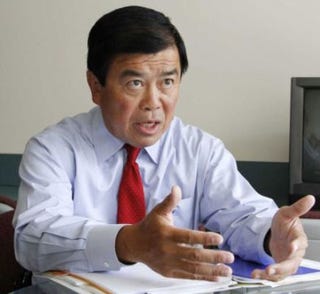 Rep. David Wu resigns following sex allegations: Democratic Rep. David Wu of Oregon announced Tuesday that he will resign amid the political fallout from an 18-year-old woman's allegations of an unwanted sexual encounter with him. Democratic leaders have already requested a House Ethics Committee investigation of his conduct.
Jay-Z auctions off internships: According to Charity Buzz reps monitoring bids for an internship with the hip-hop mogul's record company, Roc Nation, the job could go for up to $50,000. Fair? Maybe not. For a good cause? Definitely.
Six hip-hop wives with their own hustles: Entrepreneurs, philanthropists and more. The Atlanta Post has a list of ladies with projects beyond their music-industry mates.
Michelle Obama praises healthier Happy Meals: She calls the new, lower-calorie versions "positive steps toward the goal of solving the problem of childhood obesity."
In other news: Mourning Mom Won't Get Jail for Jaywalking.