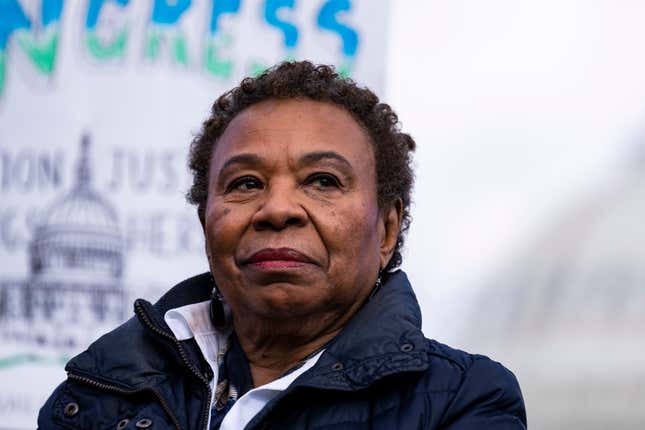 Updated as of 2/21/2023 at 1:45 p.m. ET 
Representative Barbara Lee just announced her run for California Senator Diane Feinstein's seat. If she wins, the California progressive would be the only Black woman in the United States Senate.
Snowfall Season 6 Is Our TV Pick of The Week
"Currently, there are no Black Women in the U.S. Senate, and there have only been two in our almost 250-year history. Our voices are sorely missed in the Senate," Lee said a statement to the Washington Post. "My lived experience as a Black woman making true progressive change for Californians will give a voice in the U.S. to those who are currently voiceless."

The race for Senator Feinstein's seat was already heating-up even before the 89-year-old Senator has formally announced that she would not be seeking re-election.
Lee is likely to face a challenging race, which she readily acknowledged in her announcement video.
"No one is rolling out the welcome mat, especially for someone like me," said Barbara Lee in her announcement video. "I was the girl they didn't allow in."
California Representatives Adam Schiff and Katie Porter have already announced that they'll be running for the seat. And former-House Speaker Representative Nancy Pelosi endorsed Rep. Schiff for Senate earlier this month if Senator Feinstein decides not to run.
Schiff and Porter have a lot of money to work with and a knack for raising campaign donations. Rep. Porter has roughly $7.4 million, and Rep. Schiff has nearly $21 million in available campaign funds, according to the Federal Election Commission. In contrast, according to the FEC, Rep Lee has roughly $52,000 in remaining campaign funds.
Who Is Barbara Lee?
However, Lee has a compelling story working for her. Not only would she be the only Black woman in the Senate if she won, but she also has decades of experience in politics fighting for reproductive, economic, and racial justice issues.
For example, for decades, Lee has been fighting to overturn the Hyde Amendment, which blocks federal funds for abortion care, making it out of reach in many cases for low-income Americans on government health insurance plans.
"[Ending Hyde] is about the core of our democracy," Congresswoman Lee told The Root, late last month. "Why do you allow people who have money and insurance to access the full range of reproductive health services, and you don't allow Black and brown people to have the same type of health care services?"
For Lee, ensuring access to abortion rights has been personal;
"When I was a teenager, I went to Mexico to Juárez, and it was a back alley," said Representative Lee, referencing her abortion prior to Roe v. Wade. "Fortunately, I survived, but a lot of Black women didn't."

Going backwards isn't an option, says Lee. "I don't want these Black and brown people going through this kind of trauma," she says.
Abortion rights aren't the only issue where Representative Lee has come out ahead of her party on. After September 11th, Representative Lee was the only member of Congress to vote against the war in Afghanistan.
If Lee ha a lot she can point to in her long career on the Hill. But it'll be worth seeing who decides to back her in what's already looking like a brutal primary campaign.