In 1994, Tupac Shakur was famously shot several times while entering New York City's Quad Recording Studios. While he would survive that shooting and wouldn't be killed until two years later, the Quad Studios shooting ratcheted up the so-called East Coast vs. West Coast rap wars of the '90s.
By the time Tupac had recovered, he was telling the press that he held the entire East Coast rap world responsible, something the Notorious B.I.G. and his crew vehemently denied. Then, exactly one year and five minutes after Tupac was shot, Randy "Stretch" Walker, a Tupac associate, was shot and killed. A suspect was never identified.
Everything you need to know about: The unsolved mystery of the shooting death of Randy "Stretch" Walker, who was killed 20 years ago, on Nov. 29, 1995.
Pretest No. 1: What incident is considered one of the very first chinks in the armor that bred distrust between Suge Knight's Death Row Records and Sean "Diddy" Combs' Bad Boy Records?*  
Pretest No. 2: True or false: Tupac Shakur and the Notorious B.I.G. started out as close friends.**
G/O Media may get a commission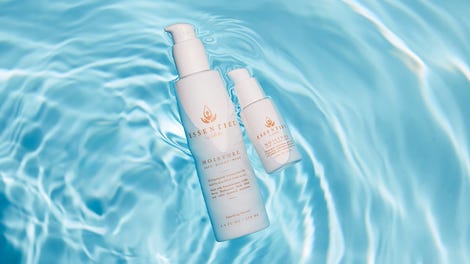 20% off
Essentiel by Adele
Background research: The fact that Stretch, Tupac's onetime confidant (who was also at the Quad Studios shooting), was killed exactly one year later is too substantial to be a coincidence, and it is largely believed to have been a retaliation killing. But the question remains: If Stretch was a friend of Tupac's (he produced and rapped on several Tupac recordings), why would he be a target?
Why Stretch's killing matters: The timeline leading to the death of both Biggie and Tupac reads like a combination of a Greek tragedy and a shoot-'em-up film. But over time, the death of Stretch has been sidelined in the annals of history. And Stretch's death is not the only possible retaliation killing during that time frame. A year after Stretch's death, a Knight affiliate named Jai Hassan-Jamal Robles, aka Big Jake, was killed outside an Atlanta club where both Diddy and Knight had arrived with heavy entourages. Was that killing a retaliation for whoever shot Stretch, who also had strong East Coast ties?
Homework: Tupac's no-holds-barred dis track "Hit 'Em Up" only tells his side of the story. But it's essential listening to understand the vicious vitriol that would eventually lead to the shooting deaths of both rappers.
But are these forgotten deaths really essential for you to know? Without a doubt, it's a Herculean task to try to connect the dots that crowded the violent landscape of late-'90s hip-hop. With rappers like Jay Z and Nas and, more recently, Drake and Meek Mill threatening each other through lyrics, it's important to remember how quickly rap beefs can leak into real life, with disastrous results.
In related news: The fact that not a single suspect has ever been charged for any of the five murders noted above is a sobering statistic. Most who know the story of Tupac's and Biggie's deaths don't necessarily know how many other unresolved killings are involved in the tangled web of truth that has yet to be unraveled.
* Pretest No. 1: In August 1995, The Source magazine held The Source Awards. At one point during the ceremony, Death Row impresario Knight taunted Combs in the audience, telling artists who didn't want their producer "all up in the videos"—a pointed dig at Combs—to sign with Death Row instead. That one moment is widely believed to have been the dynamite blast that firmly established a serious mistrust and rivalry between the two camps. 
** Pretest No. 2: True. In the early to mid-'90s, Tupac and Biggie were friends, with most agreeing that the Quad Studios shooting ended that relationship.
Aliya S. King, a native of East Orange, N.J., is the author of two novels and three nonfiction books, including the New York Times best-seller Keep the Faith, written with recording artist Faith Evans. She lives with her husband and two daughters in New Jersey. Find her on Twitter and at aliyasking.com.