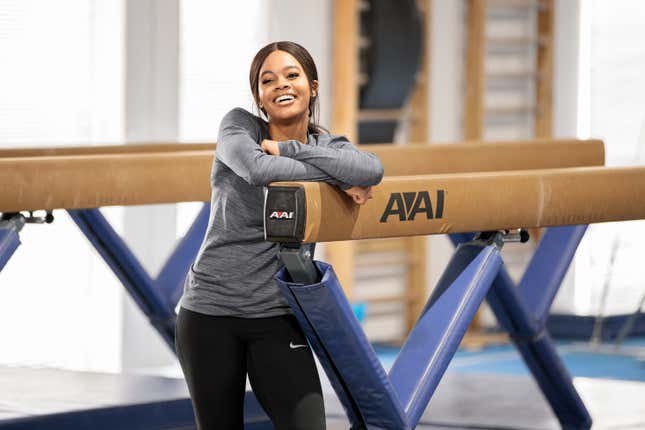 Three-time Olympic gold medalist Gabby Douglas is back!

She took to Instagram to announce her return to social media as well as the sport she dominated for years typing:
"For many years, i've had an ache in my heart but i didn't want to keep carrying anger, pain, sadness, or regret and through my tears and hurt, i've found peace. i wanted to find the joy again for the sport that i absolutely love doing. i know i have a huge task ahead of me and i am beyond grateful and excited to get back out on the floor and even more grateful for all of your support and love. it truly means so much🖤there's so much to be said but for now….💪 😎let's do this #2024."
Fighting "Lie-abetes": How To Spot And Combat Disinformation and Conspiracies In Politics | The 411: Part 2
Douglas' last Olympics was in 2016 where she took home one gold medal for the team event. However, she did not return to the following Olympics in 2021 due to a much-needed break. In 2017 Douglas found herself in trouble for a comment she made about her former teammate Aly Raisman when Raisman posted on social media about sexual abuse and victim blaming at the height of abuse accusations against former Team USA coach Larry Nassar.
In turn, Douglas tweeted that women should dress modestly in order to not "entice the wrong crowd". The comment did not go over well with her teammates, who took to social media to express their disappointment with her.

Douglas later apologized for her comment tweeting, "i didn't correctly word my reply & i am deeply sorry for coming off like i don't stand alongside my teammates. regardless of what you wear, abuse under any circumstance is never acceptable. i am WITH you #metoo." Days later she posted a lengthy statement on Instagram where she revealed that she was also a victim like her teammates of the disgraced Team USA coach.
Now after years of reflection, she is ready to snatch up another medal. It isn't common for gymnasts to compete in more than two Olympics, so Gabby is walking, or rathering flipping into uncharted territory. Douglas was only 16 when she became the first Black woman to win gold in the individual all-around event. She will be 28 years old if she makes it to the 2024 Olympics, which would make her the oldest female team member to qualify for the USA gymnastics team. Good luck, Gabby!