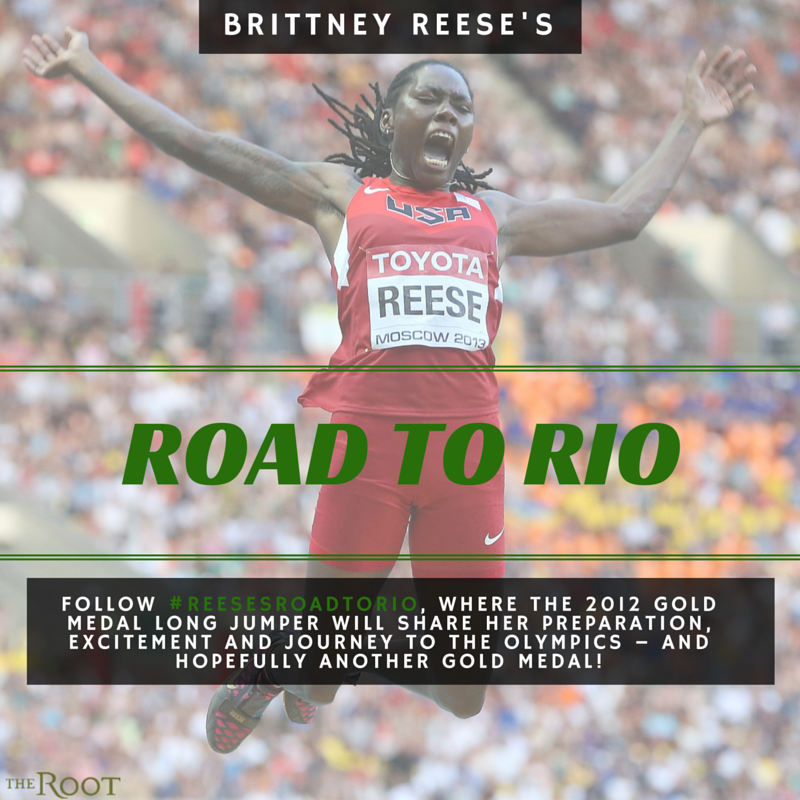 Brittney Reese means business, not only as she prepares for next month's Rio de Janeiro Olympics, but also in taking her commitment to community service seriously.
When she's not perfecting her long jump, the Ole Miss alum is spending her time giving back. Each year, Reese gives a college scholarship to one male and one female high school senior in her hometown of Gulfport, Miss. And she also does tons of volunteer work. It's for these endeavors that she was honored at the Third Annual Shadow League Leadership Awards.
In Reese's week 3 video diary for The Root, she discusses the award before the show, and you can also see her acceptance speech.
On Friday afternoon at 4:30 p.m. EDT, join The Root and Reese (@DaLJBeast) for a Twitter discussion of her upcoming Olympics appearance.
https://twitter.com/TheRoot/status/753704298635231232