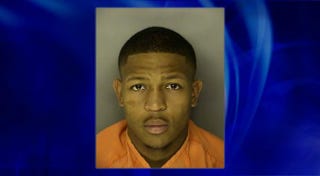 Ray Anthony Lewis III, the son of former Baltimore Ravens linebacker Ray Lewis, is facing charges of third-degree criminal sexual conduct after allegedly sexually assaulting two victims earlier this year, USA Today Sports reports. 
The two victims reportedly told authorities that Lewis III, who is a sophomore and cornerback for the football team of Coastal Carolina University in Conway, S.C., sexually assaulted them back in January at an apartment near campus. 
Lewis III, 20, turned himself in to police Friday. His arrest warrant claims knowledgeable sexual battery of an 18-year-old female who was incapacitated from use of drugs and/or alcohol, the site notes. 
Lewis III played for two seasons at the University of Miami, the alma mater of his father, before transferring to Coastal Carolina. 
Read more at USA Today Sports.