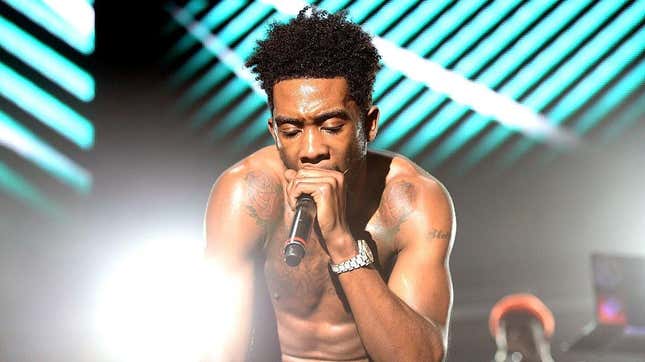 It's been a long fall from grace since Grammy-nominated rapper burst onto the rap scene in 2016 with Kanye West's uber-popular record, "Father Stretch My Hands Pt. 1." After a few hit records, it's been a steady decline for the Brooklyn-born MC, and this latest incident feels like the last straw.
Music Producer & Beyoncé Collaborator, Dixson, Plays That's So Random
On Monday, Desiigner, who was born Sidney Royel Selby III, was charged with misdemeanor indecent exposure on an aircraft by the U.S. Attorney's Office in Minnesota.
The once GOOD music signee is being accused of some nasty behavior while on the aircraft on April 17, including revealing his manhood to multiple people on the plane and masturbating in front of female flight attendants during his international flight from Japan to Minnesota.
According to prosecutors, Desiigner was in first class on a Delta flight while he was peformring the acts and was notified that he was violating federal law by a flight attendant. As a result, he was moved to the back of the plane where he was watched by two other people he was traveling with. When the flight landed, he was taken in by an FBI agent.
Days after he landed, the rapper released a statement on social media that read, "For the past few months i have not been ok, and i have been struggling to come to terms with what is going on. While overseas for a concert i performed at, i had to be admitted in to a hospital, i was not thinking clearly."
He continued, "They gave me meds, and i had to hop on a plane home. I am ashamed of my actions that happened on that plane. I landed back to the states, and am admitting my self in a facility to help me. I will be cancelling all of my shows and any obligations until further notice. Mental health is real guys, please pray for me. If your not feeling like yourself please get help."
The "Panda" rapper, who hasn't released a project since 2018, is going to meet before a Magistrate Judge in U.S. District Court at a date that has yet to be set.