On March 17, 2017, terrible human being-turned-terrible human being plus chicken-wing savant, Rick Ross, dropped his ninth studio album, Rather You Than Me. The first song on the album is called "Apple of My Eye." As I listened to this song for the first time, a very familiar voice, one I've been listening to since I was 9 years old (I'm currently 38), came booming through the system: that of Raphael Saadiq.
The man who told me in 1990 that it never rained in Southern California (absolutely not true—it does rain, just not enough) and had me ready to "dance tonight" (every night) in 2000 is still showing up on albums in 2017 by one of the more famous rappers in the game. Still sounding crisp as ever; making music worth listening to.

It was at that moment I realized a simple fact: Raphael Saadiq might be the most underappreciated artist in music, but especially R&B. Ever.
Ever.
I hear you looking at me; I'm not crazy. Think about it. For real for real. Why do I say the most underappreciated? Simple. When was the last time you had a conversation about great artists and Raphael Saadiq's name came up? I'll wait. This despite the fact that he's not only been around for what feels like my entire life, but has been making music that I've listened to during that entire span. Even his Wikipedia page is disrespectful; Ja Rule's page is more in-depth.
G/O Media may get a commission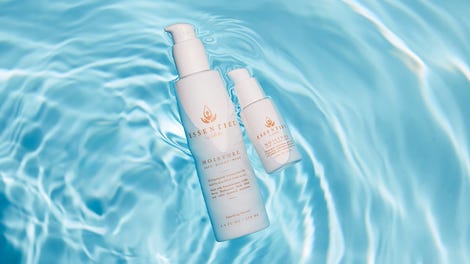 20% off
Essentiel by Adele
Tony! Toni! Toné! dropped in 1988. Nobody really remembers that first album much, but in 1990, when the group came through with the second album, The Revival, we were all paying attention. "Feels Good" still jams, and if you tell me that you love the '90s and don't know the words to "It Never Rains (in Southern California)," I will call you a lie and a cheat, Joe Jackson, and I don't want you.
The group brought us such classics as "Anniversary," "Lay Your Head (on My Pillow)," "No Loot," "Let's Get Down," "Thinkin' of You" and "Just Me and You," and you know that, especially given later successes, Raphael was at least driving 75 percent of the time on that road trip. House of Music? It's like butter, baby, and hinted, substantially, at where he'd be going, especially with his solo works and D'Angelo. Put a pin in D'Angelo.
During this time comes the real solo hammer: 1995's "Ask of You" from the Higher Learning soundtrack. Bruh. I ain't saying it's the most '90s song of all time—or the best—but this song made its way onto almost every "You My Boo" mixtape back when those were actually cassette tapes. It is that dope a song. Not to mention, his harmonica game was on a hundred-thousand trillion.
The years 1999 and 2000 were huge for Raphael and the culture. Along with Ali Shaheed Muhammad from A Tribe Called Quest and Dawn Robinson from En Vogue, Saadiq brought us Lucy Pearl, a group project that included the song "Dance Tonight" but was, on its own merits, an album chock-full of dope jams and smooth riddims. I still rock this album—front to back—today. That was '99. In 2000 he helped D'Angelo channel his vision for the song "Untitled (How Does It Feel)" from the Voodoo album, which led to "the video." Don't forget, though, Saadiq was a significant part of D'Angelo's song "Lady" from Brown Sugar.
Thus far, we've got the three Tony/i/es, Lucy Pearl, D'Angelo and solo recordings, all yielding magnificent results.
But 2002 is when the rubber hit the road, fam. He released his debut album (a solid 14 years after really hitting the scene) with the ABSOLUTE, INARGUABLY classic album Instant Vintage. From "Doing What I Can" to "Skyy, Can You Feel Me," the entire album was one big-ass ride though musical perfection. If you have never heard this album, you absolutely should head to your nearest streaming service and listen.
You're welcome.
Let's skip a little bit, seeing as how Saadiq's catalog includes production for a plethora of artists from Angie Stone to Erykah Badu to Bobby Valentino. But take a gander—a goose, if you will—to 2016, when Solange Knowles drops an album that had unicorns and gangstas alike looking for cranes in the sky, the relevantly titled A Seat at the Table. Saadiq was instrumental in helping Solange see through her vision to craft an album that was heralded and lauded by critics from all corners of the musical kingdom.
Even after all of those musical contributions, Saadiq has garnered very few Grammy nods or wins (just one, I believe), and rarely is his name included in conversations about music's most important or significant figures. Largely, I think it's due to his vocal range, which isn't exemplary, though I am a big fan of his voice and vocal performances on recordings.
He's a singer whose strength as a songwriter outshines his vocal abilities, even if he has one of the most distinctive voices in R&B ever. I can't think of any other reason why somebody who has worked with the range of artists he's worked with, who's created the body of work he's created and been able to successfully create music of different stylings across decades and eras, who has songs that are vital to the listening experience of a particularly strong decade of R&B, and who is responsible for some of the most compelling music of several artists' careers doesn't even have an episode of Unsung and might be, textbook, the most unsung black artist ever, considering his contributions.
Saadiq deserves a seat at the table of R&B greats, and hopefully, he gets his due one day.