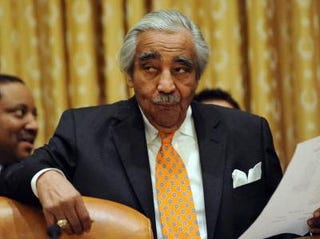 Rep. Charles Rangel (D, New York) has taken a "leave of absence"from his powerful position as the chairman of the House Ways & Means Committee. Rangel said Wednesday morning that he would temporarily step aside to let an ethics investigation into possible rules violations run its course. 

The Harlem Democrat had been under a lot of pressure to step aside the House ethics committee found he broke congressional rules by not properly disclosing trips to the Caribbean that were paid for by companies. Rangel blamed his staff for not fully informing him of the source of the funds.
As late as Tuesday night, Rangel was denying rumors that he would step aside. But he lost support from fellow Democrats who were being accused of hypocrisy about ethics by Republicans.
The Wall Street Journal had an early report here.