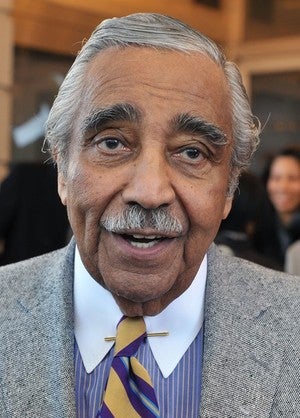 An eight-member House ethics panel today found Rep. Charles B. Rangel of New York guilty of violating 11 House rules. Rangel, who was not present at the ruling, having walked out of panel proceedings yesterday, had been charged with 13 counts of financial and fundraising misconduct.
Rangel, who was re-elected to a 20th term Nov. 2, stepped down as chairman of the Ways and Means Committee in March after he was caught taking corporate-paid trips to the Caribbean, a clear flouting of House rules. But the charges he faced today were separate violations.
Among other offenses, Rangel was accused of failure to declare income to the IRS, failure to disclose assets and improper use of official resources (in August, the congressman admitted to using House stationery to raise money for a college center named after him).
After the panel heard from prosecutors all day Monday, it took just a few hours to decide Rangel's fate today.
With the 30-month ethics investigation now closed, all that's left is the punishment, which will be embarrassing for the 80-year-old Rangel but not too painful. At most, he is facing a House vote to admonish his conduct and a fine.
Read more at MSNBC.