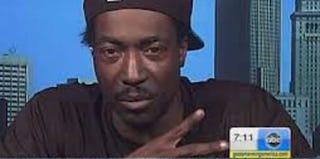 Charles Ramsey, whose heroic image was complicated, if not completely tarnished, on Wednesday when his history as a spousal abuser came to light, told TMZ that he's not ashamed that media outlets uncovered the domestic violence arrests in his past.
He claims that the experience — he reportedly served six months in jail for battering his wife, was placed on five years' probation, attended a counseling program and then violated his probation terms — helped him grow into a better person and even credits "those incidents" with his inclination to rescue three Cleveland women from a decade of captivity.
"I've made amends with the people involved, and we've all moved on and grown up," he told TMZ, adding, "Those incidents helped me become the man I am today and are the reason why I try to help the community as much as I can … including those women." 
Well, if Ramsey remains an Internet celebrity, it seems that he'll be more than qualified to do his own public relations work. That's as valiant an effort to put a positive spin on some despicable actions as we've ever heard.
Read more at TMZ.