During Prince's #Rally4Peace concert Sunday night, he called out to the young people in the audience. The singer-songwriter, who hadn't performed in Baltimore in 14 years but put together the charity concert after the unrest and protests over the death of Freddie Gray, told the crowd that the next time he comes to Baltimore, he wants to stay at a hotel owned by them and ride in a car service owned by them. At his #Rally4Peace, he talked about how he wanted Baltimore's youths to get a "piece" of that wealth.
But how do they get it?
If Baltimore's young people are to get that piece, they need a place to build. But many of Baltimore's after-school programs have been shuttered, and its recreational centers are long gone.
"All the rec centers have all almost been shut down," echoed Hassan Giordano, an activist who started the Youth Empowerment Movement, an umbrella organization for several of Baltimore's youth-oriented nonprofits to join. "After-school activities are all but shut down. And people wonder why [kids] gravitate towards downtown and wreak havoc during the summer."
In 2013 more than 20 recreation centers around the city were shut down in an effort by Mayor Stephanie Rawlings-Blake's administration to shutter dilapidated buildings and invest in higher-quality facilities. Community protest ensued, and private funding helped to save some of the recreation centers. In 2013 the city spent $10.6 million on its recreation centers and $324.9 million on law-enforcement programs. That funding disparity is the problem, according to many youth advocates, who say that there are many Baltimore programs, but there should be an initiative to fund programs that are working.
G/O Media may get a commission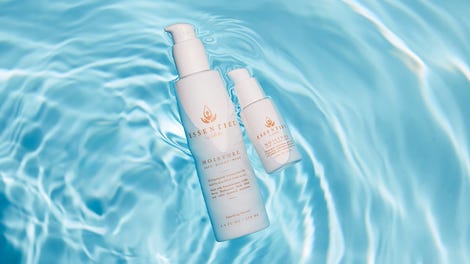 20% off
Essentiel by Adele
"Every day young people in this city wake up and they don't have anything. And they go to their neighbor's house and they don't have anything," said Rodney Orange, managing director of Arena Players, an arts program that has turned out the likes of actors Howard Rollins, Charles Dutton and Tracie Thoms, as well as Robert Chew from The Wire. "Everything has been taken from us systematically over the years, starting with recreation centers. Growing up, I had a rec center on almost every other block. This allowed parents to give us space. Music and art programs have been taken away. How do you expect the kids to express themselves?"
Also shuttered were Police Athletic League, or PAL, centers, where police officers were able to interact with young people daily in a relaxed environment. Imhotep Simba, 23, lauded the effectiveness of PAL centers. "I still see an officer to this day that I remember from the PAL center and I speak to him," said Simba.
"There's also a lack of manpower or a lack of will of the people," said Bobby Marvin, a filmmaker and father who has taught young boys of color in college-readiness programs and mentors young people. "Young people need consistency. There are 900 kids on the waiting list for Big Brother/Big Sister. I was disturbed to see youth on the front lines without support. Seeing our babies out here standing off with the police with no guidance, no support, no leadership; that should be a clarion call for men in Baltimore to step it up."
More than 20 schools are in the process of being closed because they are being underutilized, according to officials. There is a case pending against the city and the school board for closing the schools.
To fight this erosion of options for Baltimore's youths, grassroots think tank and youth-led group Leaders of a Beautiful Struggle is working to train young people in advocacy to fight for people who can't afford lobbyists in Baltimore. Recently high school and college students traveled to the capital, Annapolis, to testify and stopped a $104 million youth detention center from being built.
Youth advocates also see the ties between these lack of options and the intractable poverty that paralyzes communities.
'It's really about getting more jobs," said Chantel Goins, who works as an event planner for the NAACP national office located in Baltimore. "I'm not talking McDonald's jobs. How does Under Armor come to the table? How does Johns Hopkins provide something? All these agencies that are right here in this city—how do they help do mentoring for jobs?"
The YouthWorks summer-job program seeks to employ young people in the city for six weeks during the summer, but every year the program has been in operation, a budget shortfall has not allowed every young person who applies to get a job. This year, out of 8,000 young people who have applied for summer jobs, 5,000 have received confirmation that they will be employed. City Council President Jack Young is working with private businesses in hopes of closing that shortfall.
For all the efforts, it may seem that for Baltimore's young people, it's one step forward, two steps back; but many organizations are working hard to close that gap and help youths advance.
"To see other diverse groups come and support us," said Goins. "To have Johns Hopkins students to lead a march and have it be as big as it was, was monumental. There is truly a tale of two cities here. That those two cities merged together and marched as one was a true shock to me."