In Northern Virginia, racists are commemorating the Martin Luther King Jr. holiday, too—by spreading Ku Klux Klan flyers attacking the slain civil rights leader.
Residents in Leesburg, Va., which is located about an hour west of Washington, D.C., first reported seeing the flyers late Friday night, according to WTOP-FM.
The local radio outlet reports that the flyers, which feature King's mug shot with the initials "KKK" on either side, said: "On Martin Luther King Day….. You Are Honoring a Communist Alcoholic Pervert."
The flyers continued popping up throughout Loudoun County over the weekend, with Leesburg police spokesman Sam Shenouda telling WTOP that more could be expected.
G/O Media may get a commission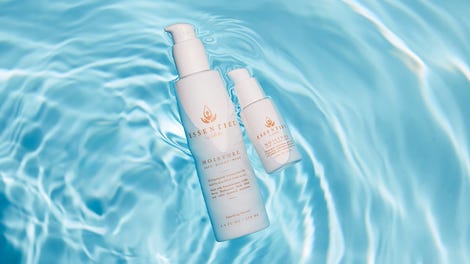 20% off
Essentiel by Adele
According to the Associated Press, Shenouda also said that the flyers seemed to be distributed at random, with no specific people being targeted.

Bishop Shawn Stephens, one of the Leesburg residents who received the Klan flyer Friday night, told NBC 5 Chicago that a woman driving by tossed a bag out of her car window that included the brochures for the KKK, birdseed and a green Jolly Rancher.
The candy and the birdseed were presumably included to weigh down the flyers so that they wouldn't blow away. Other flyers were seen being held down by hard candy on a local running trail.
"How can this be in 2018? How can this really be our reality at this stage of life? This is America, the land of the free," Stephens, who is black, told the TV station.
Stephens might be surprised to find out that this isn't the first time racist flyers have hit Leesburg—in fact, it's not even the first incident in the last six months. Last Halloween, according to multiple outlets, locals received bags filled with candy and messages warning of "white extinction."
That's a strange amount of economic anxiety for a county dubbed the richest in America in 2017, huh?

While law enforcement is soliciting tips related to the racist flyers, police spokesman Shenouda said that there may not be much they can do about the hate speech unless someone's safety has been directly threatened.
"The issue comes in with laws that people are breaking, so if we were to pursue charges, we would be pursuing charges for illegal dumping and/or littering," Shenouda told WTOP.