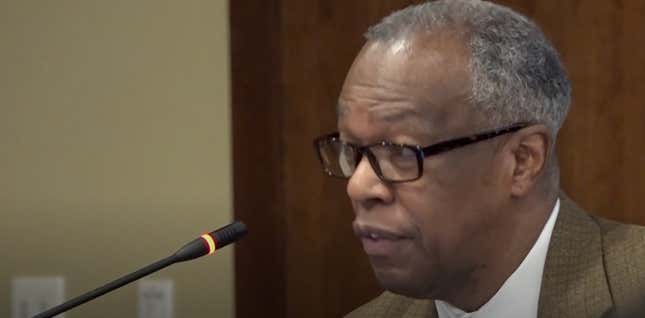 In today's edition of "what year is this?" a racist attempted to terrorize officials in an Oregon city by evoking a derogatory image that dates back to slavery.

Howard University White Student Sues For "Racial Discrimination"
When he arrived at work on June 5, Redmond, Oregon's Mayor Ed Fitch found a dead raccoon at his office door, along with a racist sign directed at Redmond City Councilor Clifford Evelyn.
"It was clearly in my mind a hate message, mostly towards Councilor Evelyn," said Mayor Fitch, who is white.
Although police don't yet have a suspect and aren't sharing the exact verbiage on the sign to protect the integrity of their investigation, they have said that they are investigating the disturbing act as a potential hate crime.
Councilor Evelyn, who is Black, is a retired law enforcement officer. He was elected to the Redmond city council in 2021, making him the first and only Black councilor in the eastern Oregon city's history. According to Oregon Public Broadcasting, he says there is no doubt in his mind that the perpetrator's acts were racially motivated, but he believes the police will get to the bottom of it. "This is a hate crime, plain and simple," Evelyn said. "I have complete confidence in the Redmond Police Department."
Evelyn is right. Short for raccoon, coon imagery is derogatory and an undeniable symbol of racism that was born out of slavery. As slave masters described their slaves as lazy, the coon caricature was often depicted as lethargic, childish and uneducated.
"The Redmond Police Department has no tolerance for hate speech of any kind, against any person or group," said Police Chief Devin Lewis, according to a post on councilperson Kathryn Osborne's Facebook page. "We will work swiftly to resolve this case and seek to hold those who did this to our community responsible." states Police Chief Devin Lewis.