R. Kelly continues to deny any wrongdoing when it comes to holding women captive and sexually assaulting teenagers, but one woman is now speaking out about the abuse she says she experienced at the hands of "the Pied Piper of R&B."
Last month, in an interview published by BuzzFeed, 24-year-old Jerhonda Pace came forward and violated a nondisclosure agreement with claims of underage sex with the R&B singer.
Pace, who met Kelly when she was just 15 years old, said the singer was like Charles Manson.
"I didn't have anybody to speak up on my behalf when I was going through what I was going through with him. He's brainwashed them really bad, and it kind of reminds me of Charles Manson," Pace said.
G/O Media may get a commission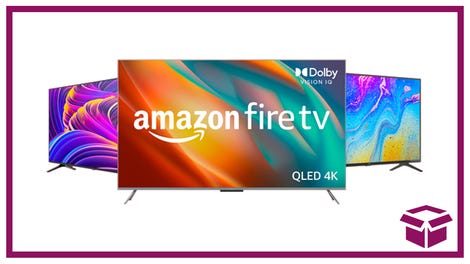 Ooh. stunning.
New Amazon Fire TVs
And on Monday in an interview with The Real, Pace delved deeper into what she says occurred with Kelly, including an allegation that an older woman was around to teach Pace and other young girls how to please Kelly.
"The trainer, it's a woman—she trains you to please him sexually," Pace said. "She told me how to please him, and she also taught me what I liked."
In describing the encounter, Pace also said that Kelly took her virginity.
"I got invited to his tour bus. I went out to his tour bus and you have him naked and her naked, and I'm looking like, 'OK, what is this?' Because Rob[ert Kelly] is the one who took my virginity."
Kelly's abuse wasn't just sexual, said Pace, who also stated that he would become physically violent and lock her in a room for days.
"It's very frightening," Pace said. "He would slap you in your face. He would physically harm you, and he would put you in a room, and he would lock you in a room for days."
When Pace finally got the opportunity to escape, she says she did just that.
"I told him my uncle lived a few doors down and I wanted to go to my uncle's house to grab some shoes," Pace said. "And he was like, 'OK, well, when you get there, you get the shoes and you come right back.' And at that moment, when I knew I got out the house, I was like, 'I'm not going back. I refuse.' I wasn't going back."
Several women have come forward with similar stories.
Kelly and his representatives continue to deny all allegations.