Two separate investigations have been launched after an Indianapolis homeowner was shot by an Indianapolis Metropolitan police officer, RTV6 reports.
According to the report, the incident started when the homeowner, identified as 48-year-old Carl Williams, called 911 Tuesday morning to report that his wife had been the victim of an attempted armed carjacking in their home's driveway. While the man was on the phone with dispatchers, officers were simultaneously sent to the home.
The man could be heard on the hectic 911 call attempting to calm his wife as she relayed information to provide to the dispatcher.
Dispatchers told officers that the suspect was last seen in a black car at the home. However, the officers were apparently unaware that the black car in the driveway when they arrived belonged to the man's wife.
According to the report, the man can be heard saying at the end of the 911 call, "Is that him?" before the line disconnected. Dispatchers tried to call the man back, but he didn't answer.
G/O Media may get a commission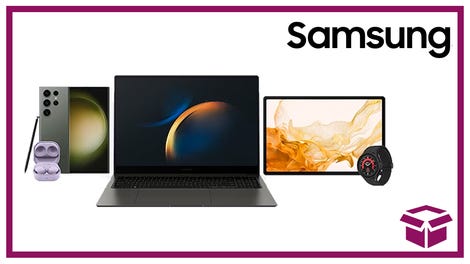 24 hour deals
Discover Samsung - Daily Deal
Around the same time, Indianapolis Metropolitan police officers arrived at the home and, seeing the black car in the driveway with the lights still on, and believing that it was the suspect's car, started to search for the suspect, according to the report.
RTV6 reports that the homeowner came out of his garage a few moments later with a gun in his hand. Officers fired shots, hitting the man once in the stomach.
Police sources told RTV6 that they believe the homeowner, Williams, thought a responding officer was the suspect and tried to confront him with a gun.
The IndyStar reports that it is still unclear whether the officer who shot Williams, identified as Christopher Mills, said anything to the homeowner before shooting him.
It is also not clear if what Williams—who is black—was wearing matched the description of the suspect, whom Williams had described as being a black man wearing a red shirt and carrying a rifle, or if Williams himself brandished his weapon in a threatening way before he was shot.
"Our homeowner, the individual who was trying his best to protect himself and his wife from any other harm, was shot mistakenly by our officers," Indianapolis Metropolitan Police Maj. Richard Riddle said at a Tuesday-afternoon news conference. "This incident occurred within a few seconds, and those judgment calls are made within a few split seconds.
"She was victimized, and unfortunately, now her husband was victimized as well," Riddle added.
According to the Indy Star, Williams was taken to the hospital in serious condition but is expected to survive.
In the meantime, per department policy, the police department's Internal Affairs Unit and the Special Investigations Unit have opened two separate investigations into the shooting. Mills has been put on administrative duty pending the investigation.
Read more at RTV6 and The IndyStar.