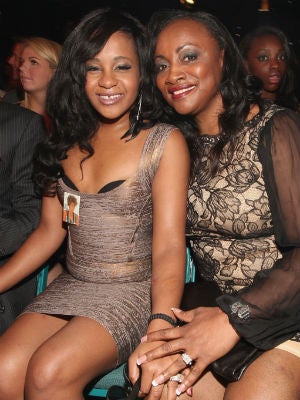 Danielle C. Belton writes in a piece for Clutch Magazine that the antics of the singer's family in the wake of her death are starting to look like exploitation.
Before Bobbi Kristina Brown took the stage Sunday night to honor her mother, music icon Whitney Houston, during the Billboard Music Awards, stories surfaced online about a rift between Houston's only child and her sister-in-law Pat Houston. Both wanted to be on the stage to accept an honor on the singer's behalf. All reports seemed to hint that the show had only asked Bobbi, but the sister-in-law was inserting herself into the tribute.
It seemed to be a strange thing to fight over.
But then I remembered that Pat Houston has a reality show coming out about the lives of the Houston family since Whitney's passing. And suddenly, it all makes sense …
While every family is free to grieve in whatever way they feel fit, there's something ghoulish about grief via reality TV.
Read Danielle C. Belton's entire piece at Clutch magazine.
The Root aims to foster and advance conversations about issues relevant to the black Diaspora by presenting a variety of opinions from all perspectives, whether or not those opinions are shared by our editorial staff.