A deaf man who suffered injuries after an encounter with Oklahoma state troopers during a traffic stop will no longer be going to trial; prosecutors have dropped the charges just weeks before he was set to appear in court, KOKH reports.
Pearl Pearson Jr. said that officers beat him up during an encounter following a traffic stop in February 2014. His mug shot showed injuries, including a swollen eye.
Pearson said that he could not hear the troopers' request and attempted to let them know he was deaf. According to the news station, video of the incident showed troopers screaming at Pearson and pulling him from his vehicle.
In court documents, Pearson was accused of fighting the officers and resisting arrest. The district attorney cleared the troopers of criminal wrongdoing but slapped Pearson with a misdemeanor charge of resisting arrest.
However, Pearson's lawyers successfully managed to argue that Pearson needed special interpreters for his trial, pointing out that Pearson learned sign language during segregation, and thus communicates differently from those who learned traditional American Sign Language.
G/O Media may get a commission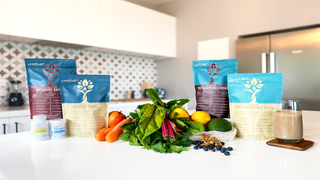 Scott Adams, who represented Pearson, said that prosecutors said they were dismissing the case, which was expected to go to trial next week, because of the costs associated with special interpreters for the court.
KOKH notes that online records show the case was dismissed without Pearson incurring any costs, but he will still have to pay for his own defense attorneys.
Wrote District Attorney David Prater, when signing off on dropping the case:
It is the district attorney's responsibility to be a good steward of the taxpayer's money. Though it is important to prosecute matters to promote public safety and assure that the state of Oklahoma's laws are enforced, the financial burden placed on the state to prosecute a matter is a legitimate consideration; especially as in this case, the matter is a misdemeanor.
Read more at KOKH.