A family court judge ruled that a 29-year-old federal correctional officer, who intentionally got pregnant with a death row inmate's baby, repeatedly put the baby in "imminent danger," the New York Daily News reports.
Nancy Gonzalez, 29, lost custody of her 7-month-old baby boy, Justus, after a judge found that she went on an "alcohol and cocaine binge" when she was 8 months pregnant, and has put him in harm's way several times since he was born, Suffolk County, N.Y., Family Court Judge David Freundlich found.
The ex-guard told a therapist that twice she's been "drinking and driving" with the baby in the car. During one of those instances, she "admitted to being intoxicated to the point of driving on the wrong side of the road as she 'blacked out,' " the ruling says, and the New York Daily News reports.
Gonzalez's "actions go well beyond what could possibly be considered 'undesirable parental behavior,' " Freundlich ruled. "The culmination of Nancy [Gonzalez's] behaviors constitutes such deficient thinking, that it is clear [she] neglected the subject child," the New York Daily News reports.
In a ruling earlier this year, Freundlich found that the father, double cop killer Ronell Wilson, who is currently on death row, didn't have any paternal claim to the boy because he's "civilly dead" already.
G/O Media may get a commission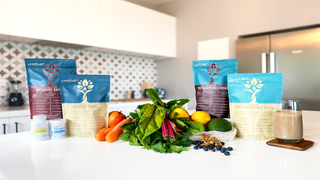 The judge also said that Gonzalez's neglect started at the time she decided to have sex with an inmate in the Metropolitan Detention Center.
Justus "was conceived during the commission of a crime," the judge wrote. Gonzalez "engaged in illicit sex with a condemned inmate with the sole intention of conceiving a child which she knew or should have known that neither parent could care for due to [Wilson's] pending execution, and her own likely incarceration for said illicit behavior in dereliction of her duties as a corrections officer," he wrote.
She "conceived the child with the knowledge that he would be neglected and left to suffer emotional hardship and stigmatization," the judge fumed.
"Throughout her downwards spiral of behavior leading up to and during her pregnancy with Justus and after, [Gonzalez] continuously exhibited neglectful behavior."
The New York Daily News reports that Justus is currently in the custody of one of Gonzalez's relatives.
Read more at the New York Daily News.