That an embattled African National Congress won the latest round of South African elections was not at all surprising. However, this particular election was a curious inflection point in the post-Mandela era, presenting a number of alarming transitions for what was, up until very recently, Africa's most powerful and stable democracy. 
In the wistful wake of legend Nelson Mandela's passing, South Africa reveals troubling signs. The country is not really the relative oasis of continental modernity and democratic self-control that it's hyped itself to be since his historic 1994 presidential win. The elections, in which an entrenched ANC machine barely avoided a split government, injected gloomy uncertainty into South Africa's future, and refractured what little sense of reconciliation there was in the postapartheid era.  Such unease threatens to push a fragile country deeper into poverty and resets questions on whether or not its black majority will recover and eventually prosper from years of brutal segregation. 
The once hopeful post-colonialist story of South Africa is now battered by crime, poverty and HIV/AIDS, forcing an uncomfortable re-examination. Contemporary South Africa isn't playing out like a feel-good Invictus group hug. Rampant corruption—South African ranks 72 out of 177 on Transparency International's Corruption Perception Index—has always been a tell-us-something-we-don't-know fact of life in the nation of 50 million, as has bribery and laughingstock leadership in the form of current President Jacob Zuma.
It's an emerging about-face from the sunny-side up of the Mandela era. The legendary activist's presence was, in many respects, the plug in a leaking dam. A highly cited Ipsos poll— annoyingly absent any racial breakdowns—showed Zuma with 50 percent disapproval and Deputy President Kgalema Motlanthe at 47 percent disapproval. By American standards, that might seem normal considering President Barack Obama is 1.7 percentage points higher in disapproval than Zuma—but that's distressing for the head of the country's dominant ANC.
Up until now, the ANC enjoyed fanatic loyalty from black South Africans who know it as the fam that blew up apartheid. Today, it's fast becoming a fading, corrupt shell of its former Mandela-inspired glory. Only 48 percent believe the government is effective, and this election (in which the ANC barely managed to get the 60 percent needed to keep Zuma in office) highlighted a nationwide lack of confidence spurred by massive unemployment and generational gaps.
G/O Media may get a commission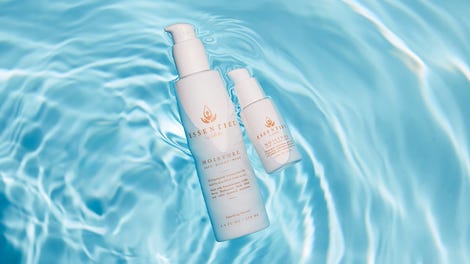 20% off
Essentiel by Adele
That's giving both South Africans and an entire continent something to stress about. Despite the fact Nigeria has now outpaced it as Africa's largest economy, South Africa still wields mad clout as a major economic engine. It's at the tip of a postcolonial world experiencing promising flashes of extraordinary growth. For once in its modern lifetime, Africa, from east to west and below the Sahara, is becoming middle class.
Instability in South Africa is not a good look, especially as neighboring Zimbabwe under controversial despot Robert Mugabe continues to spiral endlessly into an inflationary abyss. A South African collapse would throw devastating disruptions into the rest of the continent while destroying any gains of economic equity made by its struggling black majority.
White South Africans are also making frantic moves to adapt. Mandela may have discovered creative ways to lighten the mood and—seriously—keep his understandably angry brethren from going on a revenge spree like Zimbabwe. But, he's not around anymore. In his place is Zuma busily managing his infamous sexual appetite and pilfering public coffers for $23 million "security enhancements" on his home. 
The white population, which controls all economic levers in South Africa, is said to be jittery as an ANC-driven land reform process sparks fears from white farmers of losing land long-ago stolen from powerless blacks.
And an evolving X factor in the direction of South African politics is also a growing white South African poverty rate that's topped 10 percent. That's tickled a larger political opening for the once lusterless and largely white-run ANC rival known as the Democratic Alliance, which took a non-unrespectable 22 percent in the recent elections.
The takeaway from this election is an unmistakably rich and suspicious search for the next Mandela. White politicos are furiously beefing up the Democratic Alliance's "multicultural" street cred as a South African future, with focus on black rising stars like former parliamentary leader Lindiwe Mazibuko (who recently resigned to pursue studies at Harvard, although rumors of her internal DA troubles abound) and the energetic anti-Zuma, Mmusi Maimane. Maimane is seen as the great black hope by DA strategists who have branded him the Obama of South Africa.  
To Maimane's extreme left is ANC outcast Julius Malema, heading the upstart Economic Freedom Fighters. Once on the margins, this election put EFF on the map with an impressive 6 percent voter share.
Hence, Afrikaners are transitioning from the resentful go-along-to-get-along Mandela-age compromise to the shrewd survival imperative of coalition politics. Many whites obviously don't want to leave South Africa—but many who are filling the ranks of South Africa's poor actually can't. That's leading prominent white experts, like geopolitical forecaster Frans Cronje, to start gaming scenarios of a country on the verge of turning into a violent brush fire called Zimbabwe.   
Doubt is settling into South Africa. The socioeconomic climate is peppered with violent crime and ruled by nonstop striking from black workers who mine the country's highly valuable mineral deposits. And many South African whites, who once enjoyed the fruits of white supremacist apartheid excess, appear rushed in an effort to align themselves with jaded black political interests willing to try something new. You can't beat them anymore, so now you join them. In the meantime, Zuma will need to refresh or step aside before a slow-growing ANC implosion turns into a fast-moving national meltdown.
Charles D. Ellison is a veteran political strategist and regular contributor to The Root. He is also Washington correspondent for the Philadelphia Tribune and chief political correspondent for Uptown magazine. Follow him on Twitter.
Charles D. Ellison is a veteran political strategist and a contributing editor at The Root. He is also Washington correspondent for the Philadelphia Tribune, a frequent contributor to The Hill, the weekly Washington insider for WDAS-FM in Philadelphia and host of The Ellison Report, a weekly public-affairs magazine broadcast and podcast on WEAA 88.9 FM Baltimore. Follow him on Twitter.