Police in Grand Rapids, Mich., said they were just doing their job when they held a group of kids, ranging in age from 12 to 14, at gunpoint after receiving a phone call about a possible teen having a gun during a fight at a basketball court.

Video of the March 24 incident was recently released and shows the kids crying in fear of their lives while one mother looks on, begging the police to leave them alone.
In the video, the witness, who had presumably called the police, gives a description of the boys to the cops. With his identity concealed in the video, the man says one of the teens had a gun.
In the video, you can hear the teens say:
"Can you please put the gun down?"
"I do not want to die, bro."

"Don't shoot me."

"We are not about to die; we didn't do nothing," another of the boys says to his friend.
G/O Media may get a commission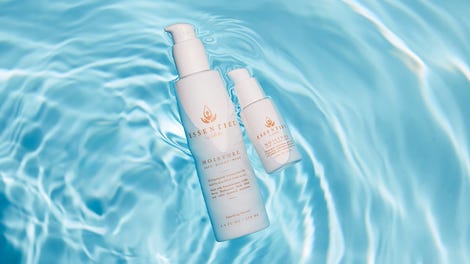 20% off
Essentiel by Adele
Regarding what's seen on the video, Grand Rapids Police Sgt. Terry Dixon says his officers did nothing wrong during the stop.
"We have to exercise due diligence if we come across someone matching that description," Dixon said, according to WOOD-TV. "In this case, it appears they matched the description, but the gun, they didn't have one. That's unfortunate. That is something that should be in dialogue, but as far as the actions of the police officer—they did nothing wrong."
Earlier in April, community leaders held a forum asking Grand Rapids police to review their policies, and Ikeshia Quinn, whose two sons were stopped, said they are now traumatized.
"Now they're saying they don't like the police. They don't want to be involved with the police. They should've been approached differently because they are young boys. They had basketballs in their hands," she said.
Days later, the teens who authorities say were actually involved in the fight were arrested. The community is now asking for apologies from the Police Department.
Read more at WOOD-TV.