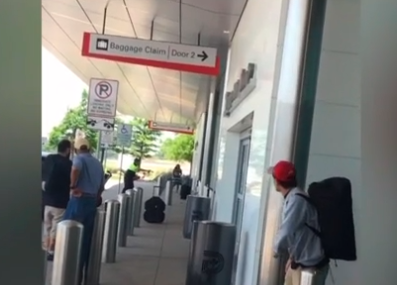 A police officer at Dallas Love Field Airport has shot a man outside the baggage claim area after he allegedly rushed at an officer, a police spokesperson confirmed Friday.
The man was said to have been throwing rocks at the mother of his children when officers responded, CNN reports. Authorities were able to move the woman away, "but the individual came toward [the officer] again, and so he discharged his weapon a number of times," Assistant Police Chief Random Blankenbaker told reporters.
The man was hit multiple times and was taken to a hospital. Neither the identity of the victim nor his current condition was released.
The woman was not harmed in the incident, and authorities believe that no children were present at the time.
Read more at CNN.