Well, it looks like America is continuing its long-held tradition of being on the wrong side of black protest as South Florida police officers have been encouraged not to buy tickets to Miami Dolphins games after two players kneeled during the national anthem.

LeVar Burton Is Still Championing Literacy In "The Right to Read"
According to CBS Sports, the Broward County Police Benevolent Association, much like the rest of Trump's America, is refusing to accept that the NFL protests are actually about the deaths of unarmed black men, women and children at the hands of aggressive police. So they've decided that officers shouldn't buy discounted tickets to Dolphins games because ... well, who the fuck knows why?
"The Broward County PBA recently offered our members discounts to a Miami Dolphins game because that franchise said they were going to honor all First Responders," the Broward County Police Benevolent Association said in a statement posted to Facebook, CBS Sports. "We entered into this partnership with the understanding that the Dolphins organization would require their players to stand for the national anthem. This did not happen at last night's preseason game against Tampa Bay.

"As a result, the BCPBA will no longer participate in this ticket program, and we are asking all of our members, as well as members of the Dade County PBA and Palm Beach County PBA, not to participate either. If you have already purchased tickets to this game, we encourage you to call the Dolphins ticket office to request a refund because this organization obviously does not honor First Responders and the dangers they put themselves in every day."
G/O Media may get a commission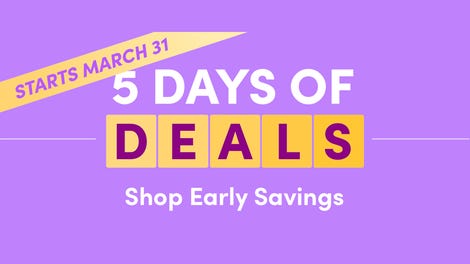 Sale sale sale
Early Savings - Wayfair's Five Days of Deals
If you didn't bother reading the above statement let me paraphrase it for you: Since the Miami Dolphins couldn't keep their nigras in check, we don't want to come to your games.
Pro Football Talk also reports that the Palm Beach County Police Benevolent Association posted the same message.
On Thursday, Dolphins wide receivers Kenny Stills and Albert Wilson, two free-thinking, righteous black players, kneeled during the anthem. Stills initially thought he was going to be the only player on his team who kneeled during the anthem.
"It just happened that way," Stills said after the game, The New York Times reports. "When I'm on a knee, most of the time I'm praying, and thank God for having Albert next to me. Being a part of this protest hasn't been easy. I thought I was going to be by myself out there. Today I had an angel with me with Albert being out there. I'm grateful he sees what's happening, and he wants to do something about it as well."
Stills isn't going to stop protesting throughout the season and added steps the league could take to work with protesting players.
"A good first step as a league would be acknowledging what they're doing to Colin Kaepernick and Eric Reid," Stills said, USAToday reports. "You can't say as a league you support the players and the protests, but blackball the players that initially started the protests."

And let's be clear about this: Stills has been a model player and teammate, Jason Lieser, Miami Dolphins reporter for The Palm Beach Post, noted in a tweet.
But America doesn't want to hear that since America has always had a problem with free-thinking black men.
In summation, Kenny Stills has shown his work in the community, explicitly explained his reasoning and offered solutions. Knowing this, there can only be one possible reason that any police officer could object to the NFL protests against injustice and inequality:
Obviously, the Broward County Police Benevolent Association supports injustice and inequality.
That's just logic.