Move over, Taylor Swift. Kendall and Kylie, have as many seats as you need. There's a new front-runner for The Root's second-annual Wypipo Awards, and even though the nominations have not yet been formally submitted, I have a feeling that Pierre DesRuisseaux might be 2017's runaway winner.
Pierre DesRuisseaux is a prolific poet and writer who served as Canada's parliamentary poet laureate 2009-2011. He has published 14 books of his writings. He has basically received every honor for poetry except for appearing in a BET Hip Hop Awards cypher (because the 2009 cypher with Black Thought, Eminem and Mos Def will always be the GOAT). DesRuisseaux is regarded as one of Canada's greatest French-language poets in modern times. Even though he died in 2106, his poetry should live forever, except for one thing:
He stole it.
A recent story by The Guardian exposed how a literary sleuth and poet named Ira Lightman outed DesRuisseaux as a plagiarist and cultural thief. Included in the poet's list of victims are traditional masters like Dylan Thomas, modern idols like Charles Bukowski, and even mainstream figures like Maya Angelou and Tupac Shakur.
Apparently, DesRuisseaux's method was simple: He just took other people's work, translated it into French and told the world he created it. Not only did he get away with it, but he was applauded for his creativity until Lightman saw a tip in a Facebook plagiarism group from a reader who noticed one of DesRuisseaux's poems was remarkably similar to Maya Angelou's "Still I Rise."
G/O Media may get a commission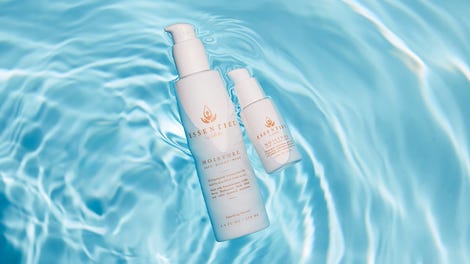 20% off
Essentiel by Adele
Lightman popped the French poem into Google Translate and found a trail of thievery. DesRuisseaux's poem, titled "I Rise" (original, huh?), read:
You can wipe me from the pages of history
with your twisted falsehoods
you can drag me through the mud
but like the wind, I rise.
While Maya Angelou's poem "Still I Rise" read in part:

You may write me down in history
With your bitter, twisted lies
You may trod me in the very dirt
But still, like dust, I'll rise.
Lightman found a number of remarkable similarities to the works of others, including the poet laureate of hip-hop, Tupac Shakur. In one of his poems, DesRuisseaux wrote:
When I'm Alone
Sometimes when I'm alone I cry
Because I'm alone.
The tears I cry are bitter and burning.
They flow with life, they do not need reason.
It sounds eerily similar to Tupac's "Sometimes I Cry," a poem he wrote by hand and that reads:
Sometimes when I'm alone
I cry because I'm on my own
The tears I cry are bitter and warm
They flow with life but take no form.
It's not like dude was even trying! One would guess that DesRuisseaux figured that very few people interested in obscure Canadian poetry were bumping All Eyez on Me.
Lightman published his findings in 2016, and now there are some who claim that DesRuisseaux wasn't necessarily a "biter," but that he was using the concept of intertextuality—when a poet or writer references another work inside a work, like how Jay-Z famously recited a quote from Hamlet in "Marcy Me" on 4:44.
But what DesRuisseaux did was cultural theft. His poems weren't references. It was like how those Jenner girls stole Biggie and Tupac's faces, put them on a T-shirt, and called them "Kendall and Kylie designs." It was like how Led Zeppelin stole "You Need Love" from Muddy Waters and Willie Dixon and called it "Whole Lotta Love." It was how they stole an entire country from the Native Americans and called it "the United States."
It is basically what wypipo do.
Read more at The Guardian.