Game recognizes game: That's the message we're getting from 20-year-old tennis phenom Naomi Osaka, who had only one thing to say to her upcoming US Open Finals opponent, Serena Williams, who is undoubtedly also one of her idols:
"I love you," she sheepishly laughed.
While this sweet missive may not save Osaka, who is of Japanese and Haitian descent, from the legendary force of Williams' serves on Saturday, it is a marked contrast from the words of competitor Karolina Pliskova. Prior to her face off with Williams in the quarterfinals, Pliskova—who beat Williams in the semifinals in 2016—had the unmitigated gall to say:
"O.K., she has all the respect from me, but I can beat her, so I'm not worried about her," Pliskova told the New York Times. "She has a big game, but sometimes she behaves bigger than her game is."
In words, she tried it—but clearly didn't try hard enough, because Williams beat Pliskova, much to the delight of William's husband, Alexis Ohanian, Sr., who served a little shade of his own:
G/O Media may get a commission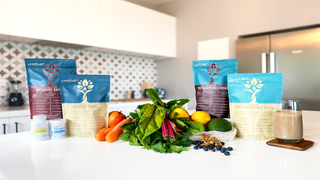 But even Pliskova knows that no one can call themselves great without playing the G.O.A.T., also telling the Times:
... I came here to play that match. If I'm this far, I want to be in Arthur Ashe, playing Serena. I remember that feeling. It doesn't have to be that I beat her, but just to be there and play against her. I know she's not No. 1 now as she was two years ago, but she's still an amazing player.
More than amazing, Williams' rebound back into the game has been nothing short of miraculous, considering that a year ago this week, she was battling for her life after giving birth to daughter Alexis Olympia. Williams tearfully acknowledged that journey after winning the semifinals, and husband Alexis (ever a real one) paid tribute to her tenacity in an emotional pre-Finals post on Friday morning.
"She fought for her life, for our child, for recognition, for equal pay, for women's rights. She never gives up," he captioned a brief video he'd commissioned for his wife.
As for baby Alexis, she showed some love to her incredible mom, too, modeling a miniature replica of one of Williams' ballet-inspired Off-White x Nike Us Open tennis dresses, minus the toddler-sized compression fishnet tights and Nike Blazer Mids.
We'll be rooting for Serena in the finals on Saturday, but we agree with her: She's already won.
Correction, 9/7/18, 2 p.m. ET: An earlier version of this story incorrectly identified Naomi Osaka as an American competitor. Though raised in America, Osaka competes for Japan. The story has been edited to omit the error.