Like a cut scene from The Dark Knight Rises, explosive devices have been intercepted at the homes of Hillary Clinton, former President Obama, and George Soros.

On Tuesday, a pipe bomb loaded with explosive black powder was hand-delivered to billionaire political donor George Soros' New York estate. Then on Wednesday, Secret Service agents found two "potential explosive devices" in mail sent to "former Secretary of State Hillary Clinton in New York and the home of former President Obama in Washington, D.C.," the Hill reports.
Later on Wednesday, CNN had to stop a live broadcast and evacuate the building after a suspicious package was found in the mailroom.

Both devices sent to Clinton and Obama were "immediately identified during routine mail screening procedures" and "were appropriately handled as such," the Secret Service said in a statement, viewed by the Hill.
G/O Media may get a commission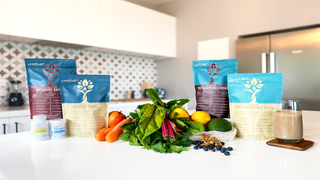 Obama and Clinton "did not receive the packages nor were they at risk of receiving them," according to the agency.
The statement added that the agency "has initiated a full scope criminal investigation that will leverage all available federal, state, and local resources to determine the source of the packages and identify those responsible."
CNN notes that the FBI's Joint Terrorism Task Force was investigating the matter but declined to comment further. The White House condemned that attacks and added that federal law enforcement "will take all appropriate actions to protect anyone threatened by these cowards."
"We condemn the attempted violent attacks recently made against President Obama, President Clinton, Secretary Clinton, and other public figures. These terrorizing acts are despicable, and anyone responsible will be held accountable to the fullest extent of the law," White House press secretary Sarah Huckabee Sanders said in a statement, according to CNN.
The homemade pipe bomb that was sent to Soros was similar to the bomb that was sent to Bill and Hillary Clinton's home in Chappaqua, N.Y.
Soros, Clinton and Obama have long been the targets of right-wing attacks as President Donald Trump can't keep the names of the 2016 Democratic nominee for president and the best president to ever do it out of his mouth. Soros has been the prime suspect for every conspiracy theorist's whacked-out notions, as the actual billionaire (not a fake billionaire) contributes major money to Democrats.
Some on the right have even accused Soros of paying the Central American caravan to cross U.S. borders.
Trump has even used the caravan to admonish Democrats who have nothing to do with the damn caravan. Also, every time I hear the word caravan I can't stop thinking of the seminal classic by Isley, Jasper, Isley Caravan of Love.
Let's hope that the spinoff group of the Isley Brothers can teach the world a lesson here.
Every woman, every man
Join the caravan of love (Stand up, stand up, stand up)
Everybody take a stand
Join the caravan of love...