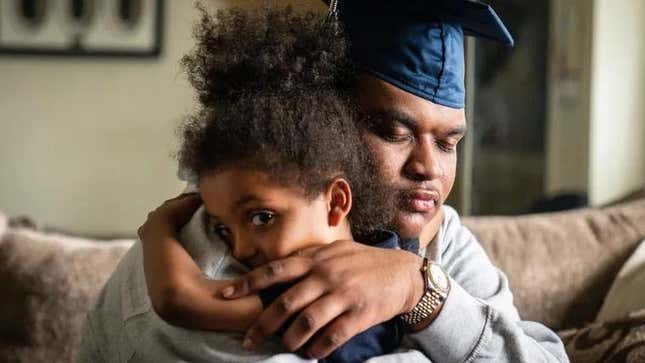 On February 21, Dashawn Walker suffered 10 gunshot wounds after leaving Mathematics, Civics and Sciences Charter School of Philadelphia. Nine of those broke the bones in his legs and one bullet ripped his intestines. Even though the student is a survivor of gun violence, police deemed him the target of a shooting in his neighborhood.
MAC'S Whitney Houston Make Up Collection Is Our Swag Of The Week
This ultimately led him to being banned from both his senior prom as well as high school graduation. The Philadelphia Inquirer reported the story, which chronicled Walker's harrowing journey to recovery. After waking up from a coma, he spent a month getting better post-ICU at Temple University Hospital.
Walker also spent an additional month at the Shriners Hospital for Children rehab facility. He was forced to learn how to walk again and had received over a dozen surgeries. These injuries put his education at risk, but his teachers and counselors at Mathematics, Civics and Sciences Charter School of Philadelphia ensured that Walker could finish classes remotely and still be able to graduate in May.
However, Veronica Joyner—the school's founder and head administrator—decided (along with the school board) that prom and graduation were off limits for Walker. They believed that the shooter could potentially target Walker again at these events. "If you're a target, do I bring that target around other people and get them caught up in a shooting?" Joyner asked according to The Inquirer.
"We would be placing others at risk by having him around." Walker claimed that he did not feel supported by the school after the violent attack he endured. "I was the victim and I felt like I was the problem," he remarked. He was also under the impression that Joyner questioned how he could afford items he possessed, like an expensive backpack, shoes and a pricey prom suit.
Walker insinuated that Joyner believed that he engaged in illegal activity in order to afford those items. His mother, Mildred Brockington, denied this assertion and insisted she helped her son afford those things. Walker's alleged shooter, Micah Roane, remains in city jail. Despite the backlash, Joyner sticks by her decision.
"My heart goes out to Dashawn, but I didn't create the situation. My actions didn't involve me in something that got me shot," the administrator said. However, District Attorney's Office spokesperson Jane Roh stated that Walker's treatment is inexcusable.
"It's an unacceptable, outrageous act of violence, and it's a tragedy...There's no reason any institution should be treating him like he is also a defendant," Roh said. Walker was accepted at Pennsylvania's Shippensburg University, where he plans on attending in the fall. He also plans on launching an emotional support group called Redemption, which will help victims of gun violence.